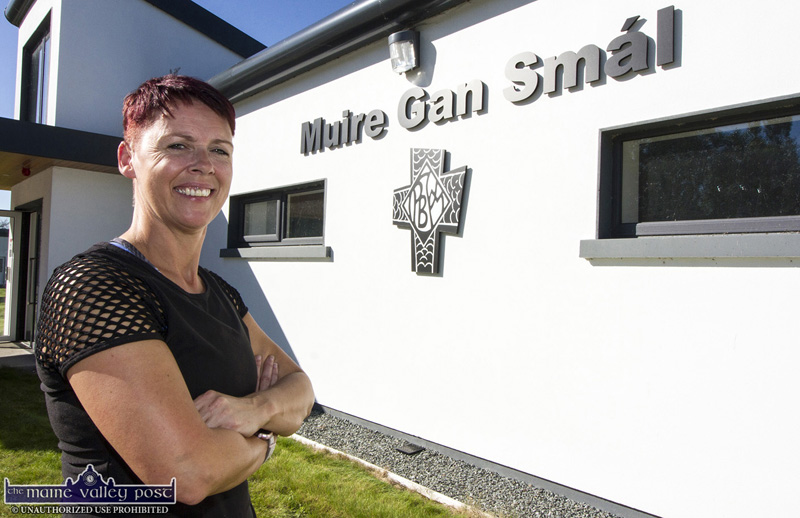 Move On with Tara is back this January with a full schedule of classes catering for everyone. These classes are mainly based in Muire Gan Smál, Castleisland with Thursday's 'Morning Mix' and 'Active Seniors' held in Castleisland Community Centre.
Christmas Indulgences
After the indulgences of the Christmas season many of us feel like it's a perfect time to take that step towards fitness. For some of us though the fear of jumping in at the deep end prevents us from doing anything at all. The January class timetable has been created with this in mind with 'I Haven't Exercised In Ages', a 30 minute complete beginner workout being slotted in on Wednesday's at 7.15pm.
On Facebook and Instagram
You will find 'Move On with Tara' on Facebook and Instagram. Class timetables, as well as frequent fitness and wellness tips and reminders will be available through these social media channels. I would encourage people to ask questions and get involved as much as possible so that we can create a 'active' online community.
Classes Descriptions
Rip'd: The One Stop body shock where you will find yourself immediately hooked. It combines weights and resistance with short cardio routines. Get Lean, Get Toned, Get RIP'd.
Mondays: 6.15pm and 7.15pm Duration:50 minutes
Muscle Building Benefits
Circulate: Get the benefits of muscle building and toning along with an intense cardio workout. Exercises are switched up frequently to ensure you are challenged and interested all the ways through.
Wednesdays: 6.15pm Duration: 45 minutes
First Step to Fitness
I Haven't Exercised in Ages: How often do we use this line? So many find attending that first class 'in ages' a daunting experience. This class acts as a first step on that journey to fitness….and there will be sure to be lots of enjoyment on the way.
Wednesdays: 7.15pm Duration: 30 minutes
Tighten and Tone
Level+: A 30 minute workout to tighten and tone your abs and lift and shape your glutes using specialised resistance exercises bands and light weights.
Wednesdays: 8pm Duration: 45 minutes
Perfect Morning Start
AM Combo: Get your morning off to the perfect start by getting the full body morning workout in.
Thursdays: 6.45am Duration: 45 minutes
Morning Mix:  Keep your body guessing with this constantly changing class. To be held in Castleisland Community Centre.
Thursdays: 9.30am Duration: 45 minutes
Total Body Blitz
BodyBlitz: A high intensity total body blitz leaving you feeling like you've worked every single muscle, even those you didn't know you had!! Bursts of high intensity exercises followed by short periods of rest and great tunes (be ready for that strong 80's influence!!)
Thursdays: 6.15pm Duration: 45 minutes
30 Minutes of Focused Exercise
Express33: 33% Cardio 33% Resistance 33% Core. In need of a total body workout but short on time? Express33 is the answer! A short but intense 30 minutes of exercise focusing on three key areas: cardio, resistance (toning) and core strength.
Thursday: 7.15pm Duration:30 minutes.
Men's Circuits
Gain strength, speed and endurance in this men's only circuit class. Complete rounds of varying exercises to get a complete workout and that all important feel good factor on completion.
Thursdays: 8pm Duration: 45mins.
For more on Move On with Tara have a look at: https://www.facebook.com/moveonwithtara/