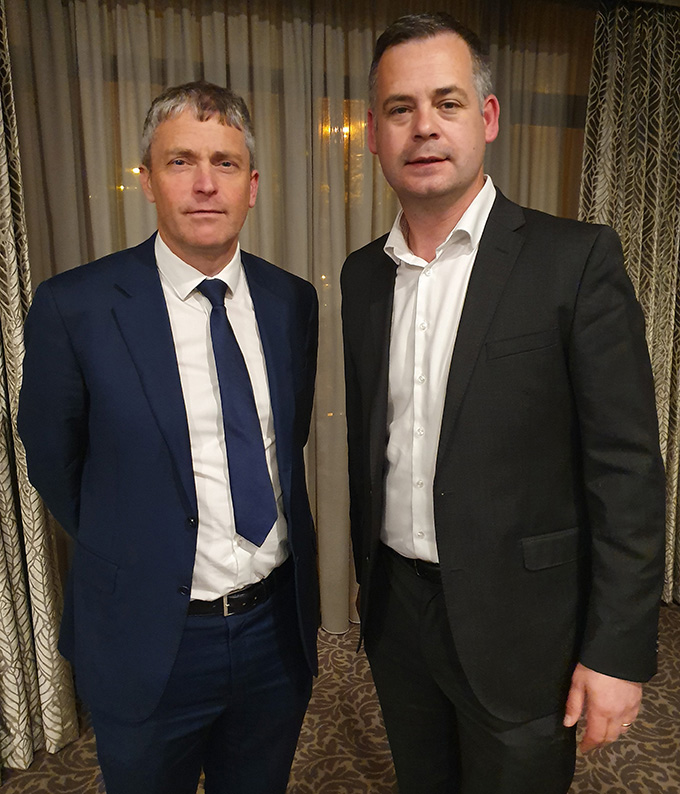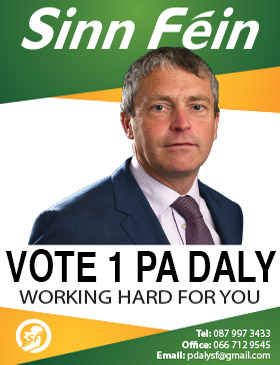 Reacting to the announcement that a general election will take place next month, Sinn Féin candidate and Kerry County Councillor Pa Daly paid tribute to the man whose seat he endeavours to occupy.
One of the Finest Republicans
"In 2002 the people of this county elected one of the finest Republicans this country has ever seen when they put Martin Ferris in the Dáil.
"Martin has been an outstanding representative for the people of Kerry and has played a pivotal role in reshaping the future of our entire island.
"I want to pay tribute to Martin and thank him for the support he has shown me since I accepted the nomination to contest the election," said Cllr. Daly.
A Proud Kerry Man
"I am a proud Kerry man – I can think of no greater honour than to be elected to Dáil Éireann by the people of this county.
"Kerry is a wonderful county, but we have been let down by successive Fianna Fáil and Fine Gael governments. Those parties have failed miserably: they have decimated our hospital and local health services, they have refused to provide the necessary investment in decent jobs and infrastructure and they have allowed our families and communities to struggle while they play their games in the Dáil.
No Political Will or Policies
"They have neither the political will or the policies to fix the problems they have created in our public services and in rural communities. Our families are being ripped off with high costs, high rents and mortgages, childcare costs and stealth charges. They have made sure that an entire generation can only dream of owning their own home.
There is A Better Way
"I believe that there is a better way – that Sinn Féin has the courage to put families and communities before vested interests and the well connected.
"That Kerry can receive our fair share of investment in public services, in health services, in job creation so that our young people don't constantly have to leave their home communities in search of employment.
RIC Commemoration
"For the last four years we have had a Fine Gael government, propped up by Fianna Fáil, that hasn't delivered for people.
The government expended more energy defending their decision to commemorate the RIC than they have in listening to the needs of our communities.
"I want to be part of that team that delivers a better, fairer and united Ireland," said Cllr Daly.