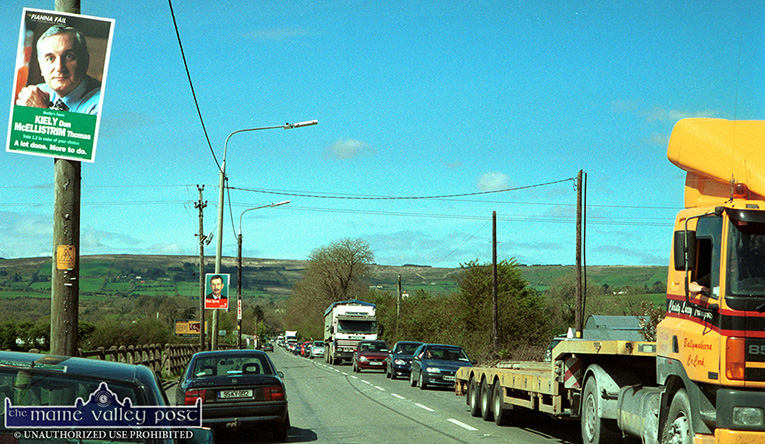 The Castleisland Tidy Towns Committee has declared the town a poster free zone when it comes to elections for many years now – even before it became popular almost everywhere else.
"We're asking the election candidates again this time round not to erect posters inside the 50km signs," said committee spokesperson, Mary Walsh.
Politicians Have Been Good
"The politicians have been very good at not erecting posters within the town, but there are still a number of clubs and organisations who continue to ignore our pleas to make Castleisland a poster free town.
"At a recent chamber alliance meeting the subject of posters in the town came up for discussion and it was agreed that less of these are appearing now, especially at the bottom of the town which is the bane of motorists when these posters go up.
Engineer's Guidlines
"Following that meeting, our local engineer, Brendan Mulhern passed on the following guidelines from Kerry County Council on erecting posters:
1. Signs cannot be placed on existing signage or on or near roundabouts.
2. Signs cannot be attached to any road sign or information sign or poles supporting such signs.
3.Signs cannot interfere with sight lines on junctions or interfere with road users' view of road junctions.
4.No sign within 100 metres of any roundabout.
5. Signs cannot be erected more than 14 days before the event and must be removed within 48 hours of the finish of the event.
Wishing All Candidates Well
Having already praised the politicians for their compliance on the issue, Mary wished all the election candidates the best of luck with their campaigns with a note of appreciation for their co-operation with the Tidy Towns outlook.