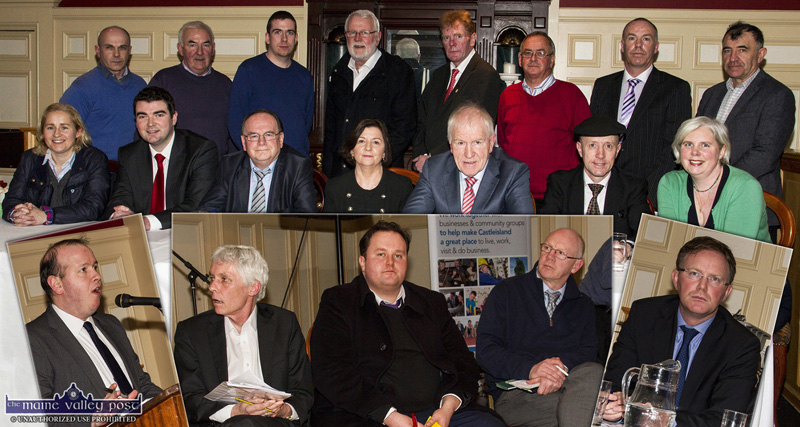 Castleisland Chamber Alliance will host a public forum to which all of Kerry's 12 general election candidates and members of the public are being invited.
The event will be held on Thursday night, February 6th in the River Island Hotel at 7.30pm.
The forum will be moderated by Treasa Murphy of Radio Kerry and will be focussed on issues of importance and interest to the electorate of the Castleisland / Corca Dhuibhne Municipal District. All 12 declared candidates are invited to attend.
Poster Vandals Busy
It's unlikely that the poster vandals in this locality are in any way politically affiliated. If they were they'd know what it takes for the various party activists to get those posters up on the poles in the course of a winter election campaign.
Fianna Fáil TD and 2020 candidate, John Brassil's posters are the latest to be vandalised – and very deliberately so.
Deputy Brassil's poster were mounted high on poles along the bypass from the Limerick to Killarney Roads and at least four feet above head height – and yet they were torn down and trampled.
Cowardice at its Core
Last week, Taoiseach, Leo Varadkar's posters were torn down along the Limerick Road in Castleisland and they were rendered unusable and thrown into nearby fields.
Deputy Danny Healy Rae, Independent and Sinn Féin candidate, Cllr. Pa Daly both had their faces cut from their posters locally.
There has always been some level of tampering with posters in the run-up to elections in the recent past. However, this time it's more malicious and serious but with the key element of cowardice at its core.
You won't catch these boys turning up at the River Island Hotel and laying their ideologies and policies out before the people as the deeds of daylight don't suit their modus operandi or their courage levels.
The Candidates
The line-up of Kerry candidates includes: Michael Healy Rae, TD, Independent; Danny Healy Rae, TD, Independent; Brendan Griffin, TD, Fine Gael; Cllr. Mike Kennelly, Fine Gael; John Brassil, TD, Fianna Fáil; Cllr.Norma Foley, Fianna Fáil; Cllr. Norma Moriarty, Fianna Fáil; Cllr.Pa Daly, Sinn Féin; Brian Finucane, People Before Profit; Cleo Murphy, The Green Party; Sonny Foran, Aontú; Ted Cronin, Party for Animal Welfare.