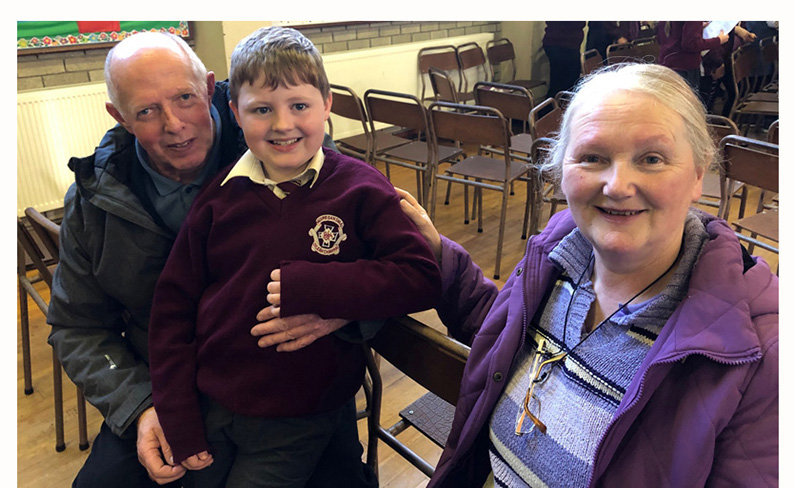 The girls and boys of Muire Gan Smál Presentation Primary School were excited to welcome their grandparents and family members to school on Monday.
It was part of their 'Grandparents Day Celebrations' with teachers, pupils and grandparents participating with great enthusiasm.
Mass by Fr. Brick
The day began with a celebration of mass by Fr Mossie Brick followed by tea and coffee.
A special thanks to the school choir who sang beautifully during the mass and also performed afterwards.
Artwork on Display
The children loved showing off their wonderful artwork which was on display and also telling Granny and Grandad exactly why they are so special to them.
The children from the preschool also got to invite their grandparents to their classroom and presented them with a beautiful bunch of daffodils.