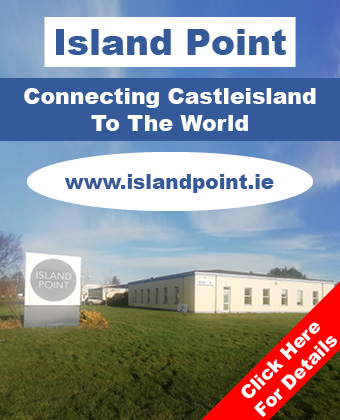 It probably came with the office but Cormac O'Mahony's opening line in a text this morning went thus: 'My dear friends.'
That was straight from the vocabulary of his predecessor in the chair of the Patrick O'Keeffe Traditional Music Festival, the late Mike Kenny.
Cormac was in the act of sending a text to his 'dear friends' to invite them to a rare occasion indeed.
Long Overdue AGM at 8pm

The festival committee is holding a long overdue, annual general meeting tonight at 8pm in the Island Point on the Tralee Road industrial estate in the building formerly occupied by Nylerin and laterly, Aetna.
In its history since 1993 only a small handful of such serious meetings were ever held. They were always interesting, often acrimonious but ultimately air clearing and good for the event itself.
Festival Doubled in Size
"The festival has doubled in size and events over the past few years and we are hoping to improve our management of it," Cormac explained.
"We have had commitments from some new people to join us in different roles on the committee and we appreciate all the backing and help we receive from volunteers and we'd be delighted to see new people and suggestions coming forward.
"The meeting will start at 8pm sharp and I expect to get through the agenda in under 45 minutes. "We'll have a 'post match' analyses in Fagin's Bar afterwards and there could be a tune or two," said Cormac.