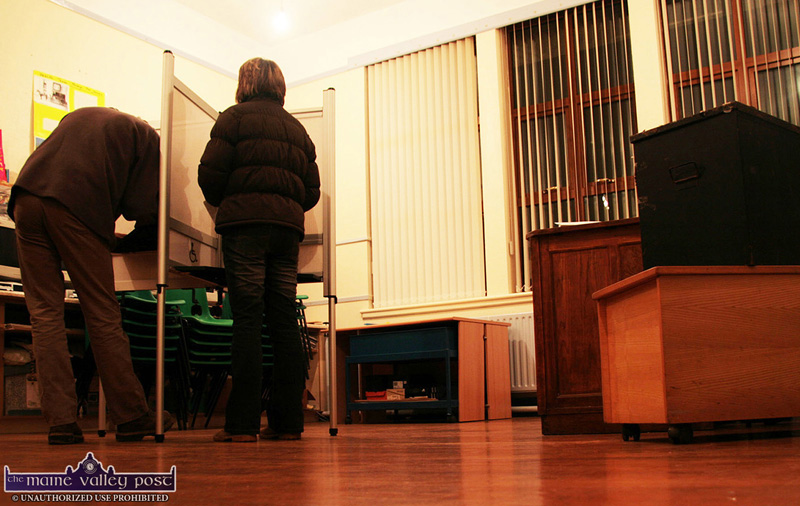 To vote in a democratic and open election and the freedom to do so for the candidate of our choice wasn't always an automatic right in this country. It still isn't in so many others.
Our history is strewn with the heroism of those who fought for the rights we enjoy – and often take for granted today.
The Finest Tribute
The finest tribute we can pay them is to go and vote today and play our part in sorting this great national, political debate.
Do your national duty today and sit back tomorrow and after and watch your vote or votes working for the candidates of your choice.
Newspaper articles and social media posts are full of advice for you to vote for this candidate or that.
Nuggets of Advice
Many of these nuggets of advice are threaded through with self interest, poison and partisanship against one party or another.
The secrecy of the ballot box is sacred, the choice is yours and it's a freedom that shouldn't be taken for granted.
In Kerry there's a choice of 13 candidates for you to vote for – and fair play to them all for their courage in coming forward and making a stand.
Follow your heart, your head or your gut instinct – but do go out and vote.
The local polling stations are open until 10pm tonight.
Kerry Constituency Candidates
The line up of candidates is as follows: John Bowler, Irish Freedom Party; John Brassil, Fianna Fáil; Ted Cronin, Independent; Pa Daly, Sinn Féin; Norma Foley, Fianna Fáil; Sonny Foran, Aontú; Brendan Griffin, Fine Gael; Danny Healy-Rae, Independent; Michael Healy-Rae, Independent; Mike Kennelly, Fine Gael; Norma Moriarty, Fianna Fáil; Cleo Murphy Green Party; Sean O'Leary, Independent.