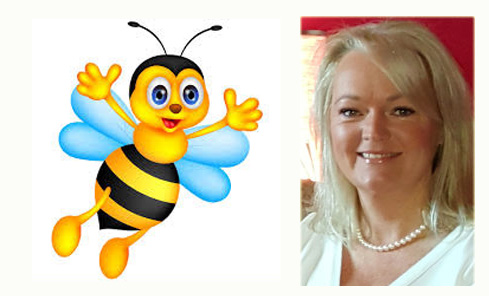 Before you imagine I'm jumping on the band wagon of romantic excess let me focus your attention on a lesser part of the St Valentine story.
This saint, in addition, to having the moniker of saint of love and romance is also one of the patron saints of beekeepers.
In honour of his feast day on February14th, why not make a pledge to do our best by our busy bee friends for 2020.
Diligent Workers
They are the diligent workers who keep our plates full – ensuring orchards and fields produce high yields.
Simple things to do – think twice before you use pesticides, leave some un-mown borders in your gardens for wild flowers and plants to proliferate.
In 2020, let's show our love for the humble bee. Happy St. Valentines!
GAA Round Up
Brosna seniors footballers got off to a cracking start at home to Tarbert on Sunday.
In biblical weather conditions where an Ark could have come in useful our squad of players put on a high-scoring display.
Special mention to Conor Lane, Jason Murphy and Danny Moriarty who made their debut for the team.
Conor Lane showed incredible poise putting a notable 2-2 on the board. Full time score was: Brosna 4-14, Tarbert 0-8.
Colaiste Ide agus Iosef
Congratulations to the wonderful Jamie O'Sullivan, Conor Lane, Paul Walsh and Jason Murphy who formed the back-bone of the Colaiste Ide agus Iosef, Abbeyfeale school team that beat Kanturk in the Munster colleges semi-final last week.
Roll on the final!