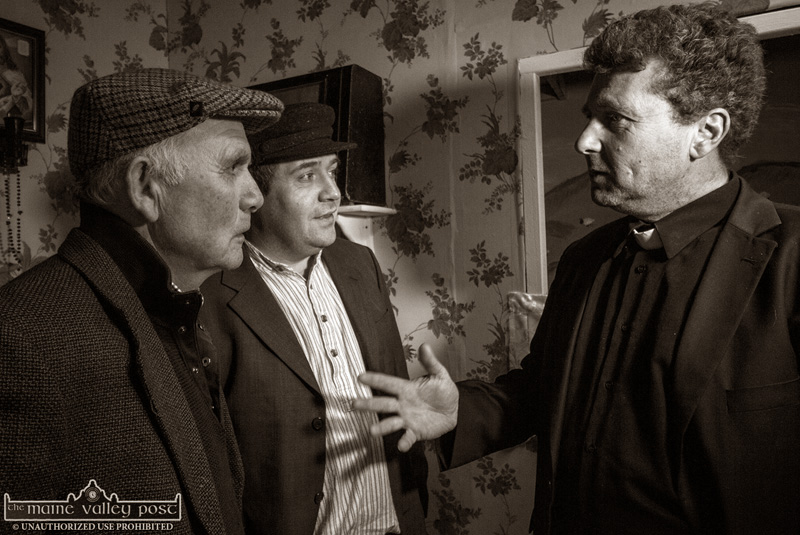 "Due to demand we have put on two more extra nights as we were sold out again and our cancellation list was so long," said Moira Hughes in what looked more like an S.O.S. than a mere message.
Frequently Recurring Theme
I did warn patrons here a few weeks ago that this outfit, the Sliabh Luachra Drama Group members work to a frequently recurring theme of extra performances of the plays they stage at their Scartaglin base.
"We are on this Thursday night February 20th and Sunday night the 23rd! These are our additional nights again as we are on Friday night 21st but it is sold out," she said.
A Fabulous Run
"It's been a fabulous run and the reaction of the audiences has been so positive, they keep looking for more.
The group members are staging It's the Real McCoy by Tommy Marren and, like their other plays of recent years, it's proving a great crowd puller.
"We were packed out all this weekend. So we are now doing our 12th performance this Sunday night and booking is an absolute necessity now on 087 78 00 208," said Moira in conclusion.