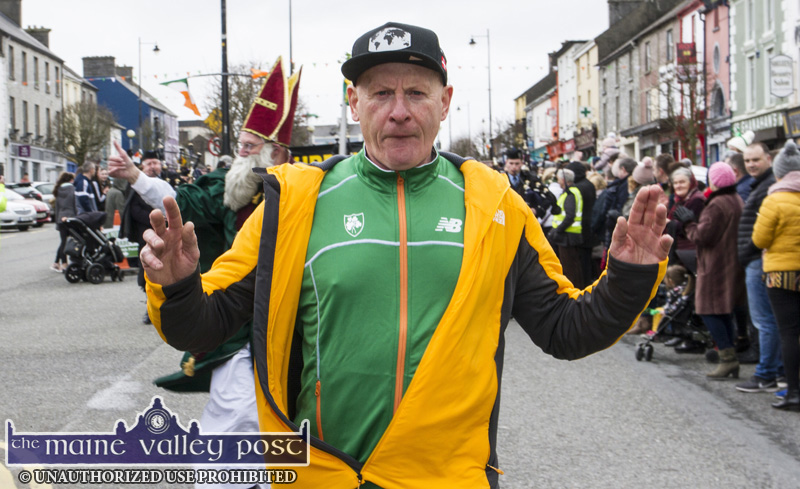 The Kerry County Council and Municipal District Awards will take place at the Great Southern Hotel, Killarney on this Friday, 21st February at 7pm.
A total of 28 awards will be presented to deserving recipients from across the county, including awards to be presented by each of the five municipal districts as well as full council area awards.
The awards will be presented to groups and individuals who have excelled in their respective fields and who have brought success and pride to their communities and the county as a whole.
Two Castleisland award candidates have been proposed by Cllr. Charlie Farrelly and his nominations have been accepted by the awards committee.
Pat Murphy Race Walker
Castleisland Race Walking Club founder and local fittness instructor, Pat Murphy has been amassing race winning medals from events around the world for as long as most sports followers can remember.
The veteran athlete has been raking in these event titles in earnest since joining the seniors circuit in a most demanding sporting discipline.
St. Patrick's Day Parade
Pat was honoured by his community last year with an invitation to lead the Castleisland St. Patrick's Day Parade through the town.
Gary O'Sullivan Special Olympics Gold and Silver Medalist
Gary O'Sullivan's greatest achievements still dwell within a twelve month time frame.
Friday's honour in Killarney will close a period of time which will stand as his and his community's most memorable by any standards.
This time last year Gary, a member of the Kerry Stars Special Olympics Club, was packing his bags in preparations for his part in the 90 strong Irish team's participation in the Special Olympics Games in Abu Dhabi.
Olympic Dreams Fulfilled
Part of his preparations fell into the funding category and here, Charlie Farrelly – before he became Cllr. Farrelly, stepped up and organised events which made it possible for Gary to fulfill his dreams.
And how he fulfilled those dreams.
In the stillness of the morning of St. Patrick's Day in Castleisland the news of Gary's first medal – a gold in the shot put – rumbled through the valley like a clap of thunder.
Home Coming Celebrations
He followed this up with a silver medal a day or so later and a home-coming celebration was on the cards.
His friend Charlie was on the ball again and, with leading pike-man Willie Reidy they lit paraffin oil soaked sods of turf in the style of celebrations of yore and gave Gary and his family a tour of the town they will never forget.
Congrats and Birthday Greetings
The Olympic gold and silver medalist didn't forget his friends and when Charlie became Cllr. Farrelly in May of last year, Gary was there to lead the parade on one of the biggest days and nights of Charlie's life.
So, congratulations to Pat Murphy and Gary O'Sullivan on their awards and happy birthday today to Cllr. Farrelly,