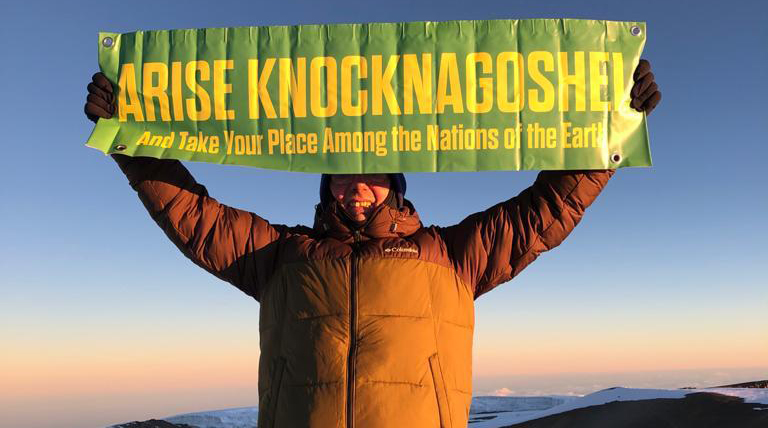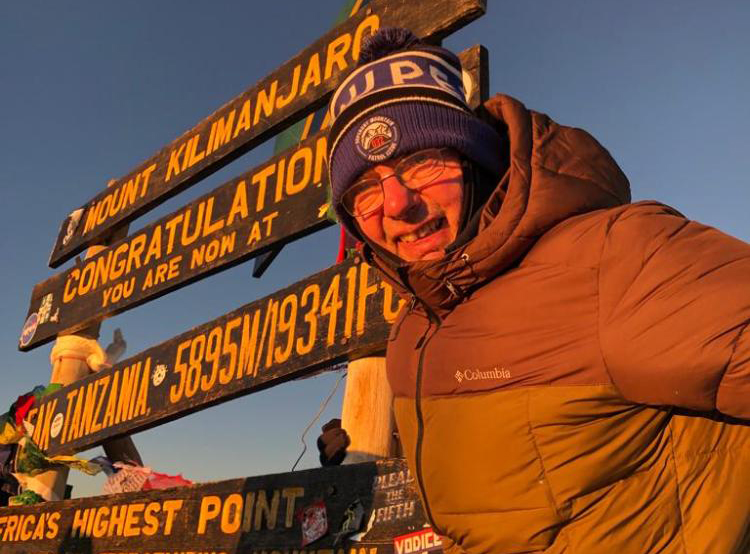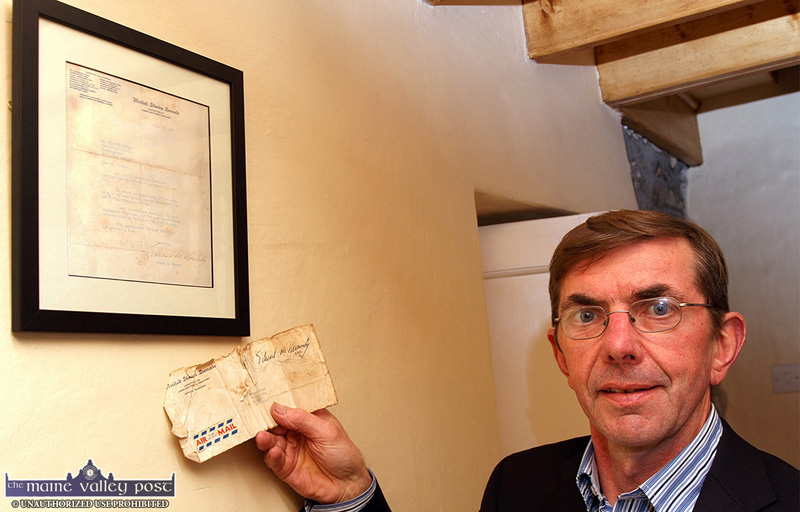 The slogan 'Arise Knocknagoshel' reached a new high on Saturday February 8th.
Then, Meenleitrim born John Cotter proudly unfolded his banner baring the popular catchphrase at the summit of Mount Kilimanjaro in Tanzania.
Africa's Highest Mountain
Standing at over 19,000ft., Mount Kilimanjaro is Africa's highest mountain and listed as one of the highest mountains in the world.
Being conscious of the huge role the G.A.A. plays in parish life, John also took along a local club jersey.
Knocknagoshel GAA Club
This he had borrowed from a local club member on the promise that he would also highlight it at the summit, should he be successful in his climbing endeavour.
He kept his promise as you will see from the photographs.
Long Time Ambition
"Climbing Mount Kilimanjaro had been a long-time ambition of mine and I had hoped to do it for my 60th. birthday but I didn't feel ready at the time," said John.
"I'm 67 now and, as an avid walker, I've done all the peaks in Ireland and thought now is the time.
"I gathered my banner and a Knocknagoshel GAA Club jersey and I'm glad to say I got to the summit.
The Kennedy Connection
John Cotter and I have been in touch before. It was at the time of the death of US Senator Ted Kennedy in August 2009.
The reason was that John's father Tadhg felt so deeply at the death of Senator Kennedy's brother the former US President, John Fitzgerald. Kennedy in November 1963 that he wrote a poem to express his feelings – and he sent it to the Kennedy family.
Early in 1964 Mr. Cotter got a letter from the United States Senate and from Senator Ted Kennedy expressing his family's appreciation of the sentiments expressed in the poem.