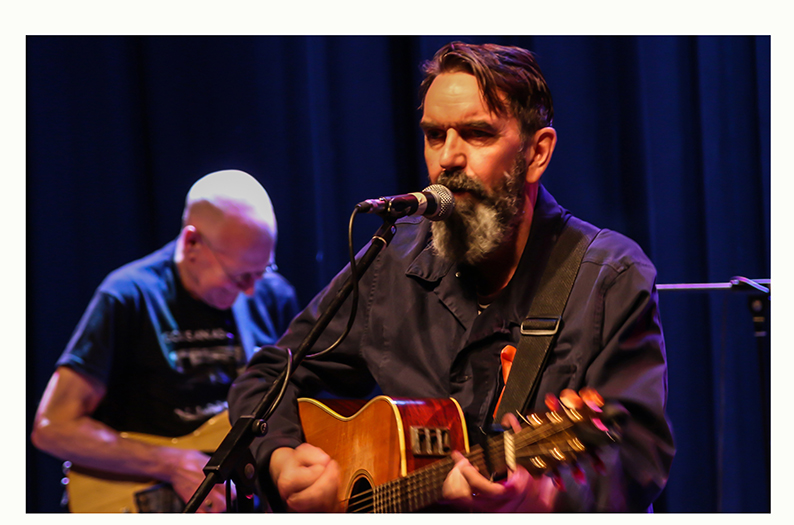 Phelim Drew will play The Island Sessions in Castleisland on Friday, March 27th.
A talented actor and musician, the Dublin born, Kerry connected performer has recently starred in Once, The Musical and in several other productions on the stage, television and big screen.
The Island Sessions
Son of the legendary Ronnie Drew, this instalment of The Island Sessions is sure to be made up of a collection of the songs made famous by The Dubliners as well as some of Phelim's personal favourites.
Phelim has family connections to the Sliabh Luachra area which should make this event all the more special.
His grandmother Betty Kearney was born in Knocknaboul, Ballydesmond – an area famed in music and story in the genre of traditional music.
A Celebration of the Performer
"The concept of The Island Sessions is to celebrate the musician in an intimate setting with great sound, to listen to the stories behind the songs on their set list and to hear them being performed in a stripped back form," said organiser, Kate McSweeney – and also one of Phelim's Kerry cousins.
"The Island Sessions create a sense of atmosphere in the town of Castleisland. These types of gigs should provide us with reason to carve time out of busy schedules and immerse ourselves in music, song and story," she said.
The Electricity of The Dubliners
"Growing up I was always struck by the electricity generated by a concert given by The Dubliners," said Phelim reflecting on his inescapable influences.
"Looking back I can see that the group as made up by the individual strength of each performer but together they were a force of nature.
Energy and Excitement
"That energy and excitement coupled with the unbridled joy of the audience made for a nights entertainment that felt more like a party in full swing where the host and guests were in perfect harmony.
"My ambitions as a singer have always been modest as a result. Large shoes to fill?!
"However in my chosen path as an actor / musician has always played a part, either professionally in shows like The Abbey Theatre production of The Risen People or more recently the musical Once and also, over the years, playing with with friends in bars.
Enjoyment of Listening Back
"In the years since my father passed away, 10 years, I've come to enjoy listening back over his musical legacy and the wealth of material has reawakened not only a sense of pride but also appreciation.
"With the upcoming Island Sessions show at Browne's Bar I'll be singing some of the songs made famous by Ronnie, Luke, Barney, Ciaran and John as well as other personal favourites by other artists including The Pogues and Paul Brady.
Tickets Available
"All that will hopefully go towards making up a night that the audience will enjoy as much as I will," said Phelim.
Phelim will play at Browne's Bar at 9pm on Friday, March 27th.
Tickets available with a click on the link here: https://www.eventbrite.com/e/phelim-drew-the-island-sessions-tickets-91061550549