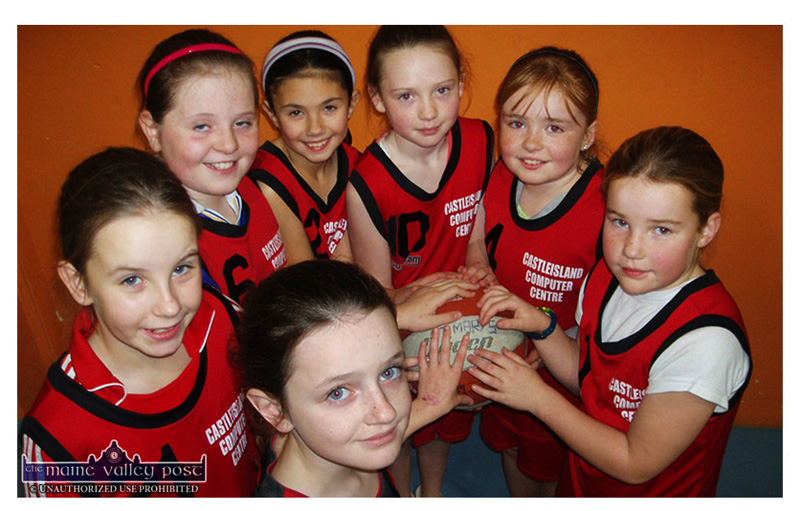 It was a week of mixed fortunes for Team Tom McCarthy's St. Mary's with a win over NUIG Mystics on Tuesday in Galway but went down to Griffith College Templeogue at the weekend when the sides met in Dublin.
Home Game this Evening
Team Tom McCarthy's meet northern conference table toppers University of Ulster at Castleisland Community Centre on this Saturday evening with a tip-off at 5.30pm.
However despite the loss to Templeogue it was a big occasion for local girl Abbie Brosnan who made her national league debut.
Maher's Early Injury
Templeogue's Lynn Tunnah, who was top scorer for the game had a big opening quarter, hitting an early three and adding five more as the quarter progressed. Team Tom McCarthy's registered 15 for the quarter, scores coming from Loretta Maher, Siofra O'Shea, Lorraine Scanlon, Paris McCarthy and Orla White.
Loretta Maher picked up an injury early in the quarter which saw her forced to sit out the remainder of the game.
Accurate Outside Shooters
Team Tom McCarthy's trailed by five points at the end of this period.
The St. Mary's side were no match for Templeogue in the second quarter. The Dubliners were accurate outside shooters and hit 23 points, while holding the Castleisland side to just nine.
Templeogue held a 19 point lead going into the third and they increased this lead to 29 by the end of the third.
Further Misfortune
The fourth quarter brought further misfortune for Team Tom McCarthy's as they lost both Miriam Leane and Lorraine Scanlon who were in foul trouble.
Final Score: Griffith College Templeogue 84 – Team Tom McCarthy's 48
It was a costly loss for the St. Mary's side as they were hoping to secure the top spot in the Southern conference this weekend but as Portlaoise took a win over NUIG Mystics at the weekend it will all go down to the final game of the league.