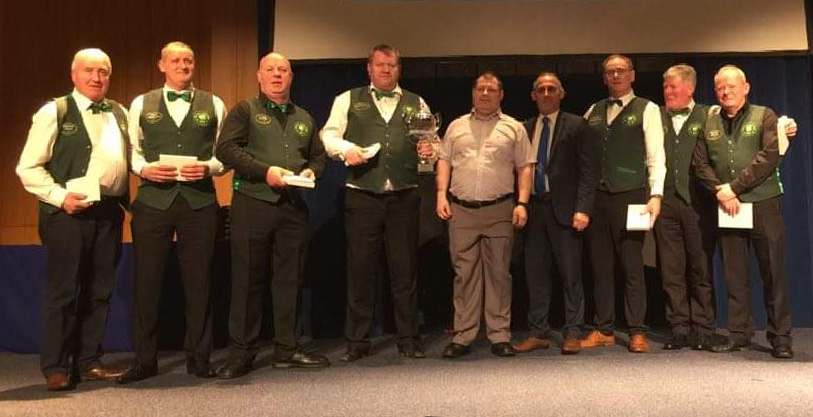 Mark Twain said that a proficiency at billiards was the sign of a misspent youth.
By Mairéad Moriarty
As a sister to the captain of Ireland's Over 50s B Team which reached the European Pool Championship semi final in Malta recently, all I can say is: No Comment!
A Thousand Games in Six Days
Brosna's Mike Moriarty, along with his team-mates were pipped by a very strong Wales side in the semi final of a European competition that saw over 10,000 frames of pool played over a six-day period.
Teams from across Europe including Ireland England, Scotland and the aforementioned Wales joined those of Belgium, France and many more EU member states congregated in the Dolmen Hotel in St Paul's Bay, Malta where competitions, in many age categories, were expertly staged.
Ireland Ably Represented
In addition, to the Over 50s teams, Ireland was ably represented by two junior teams – Team A having Brosna's Aaron Templeman and Team B having Mike's son, Danny, among its numbers.
Fifteen year old, Sean O'Connell-Walsh of Cork, who was one of the stars of the Ireland Junior A team, was crowned European Junior Single Champion.
Congratulations to All
Apparently, the World Pool Championships are on the horizon. Best of luck to everyone in the forthcoming ranking tournaments. I see a misspent middle age about to commence!