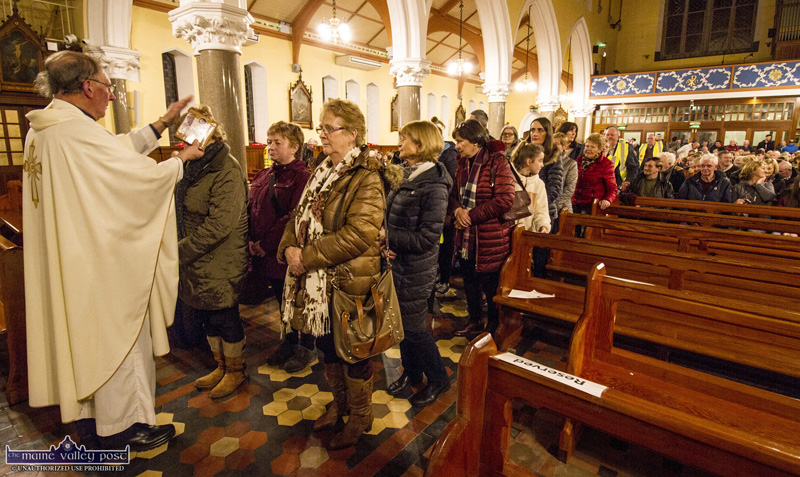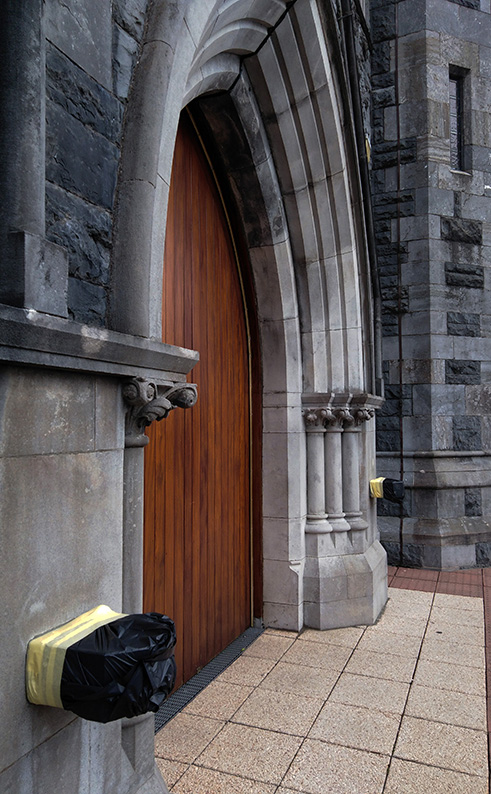 A notice from Castleisland Parish Office to inform parishioners that the Diocese of Kerry directive is that public masses will not be celebrated this weekend or on St. Patrick's Day.
Public masses will not be celebrated either on weekdays.
Castleisland PP Fr. Mossie Brick will continue to celebrate mass at the parish church without a congregation.
Mass on Church TV
However, these masses will be broadcast via webcam / streaming at Castleisland Parish Church Mass on line at: www.churchservices.tv  Click on Churches and type in Castleisland,
"Meanwhile, the diocese will seek to consult widely and by Thursday will make decisions regarding the next few weeks.
"This gives us time to pause and make good decisions," the notice read.
Peace be With You Handshake
Castleisland PP Fr. Mossie Brick was well out of the traps and around the first bend when it came to overcoming the unease with which members of his congregation viewed the 'peace be with you' handshake.
As long ago as last January 7th., and responding to an unrelenting chorus of coughing around the church, he announced with his trademark spontaneity that people who were nervous of shaking hands could gesture to each other with a thumbs up.
Keeping the Peace with a Thumbs Up
In the interests of keeping the peace it was a master stroke delivered without the advice of any department or health expert but with good old fashioned common sense at its core.
Fr. Brick was officiating at the first of the monthly Padre Pio devotion nights in Castleisland and the sound of persistent coughing did provide quite a backdrop to the night.
Holy Water Fonts Masked
Last week the holy water fonts were masked off as the corona-virus issue began to grip the imagination of the nation and of the hand-washing / no hand-shaking / bulk buying masses which we have become within an alarmingly short period of time.
It is the same Fr. Brick who made national headlines last August when he rescheduled mass time so that his flock could get home on time to see the Kerry V Dublin All-Ireland football final on television.