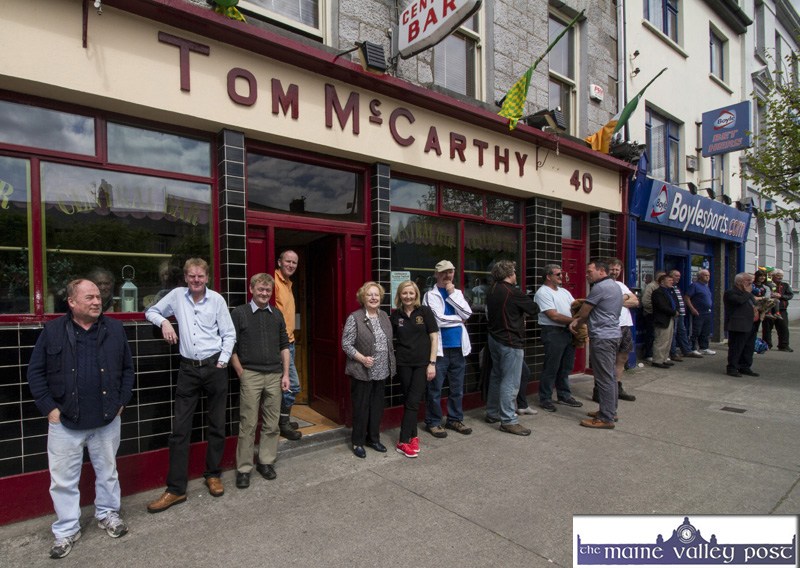 Did you ever think you'd see the day when the vast majority of the population of Ireland would be baying for the closure of public houses? – I didn't.
But these are strange times we're living through and with the hope that we'll live through them.
There is no good news on the horizon either just that the weather is reportedly improving from next week on.
All Shoulders to the Wheel
Pubs are being closed now so that every available shoulder will be applied to the wheel in order to get it rolling towards better days ahead.
Tom McCarthy's Central Bar on Castleisland's Main Street has pointed the way for all vintner federation colleagues as he closed his bar on Saturday night at 8pm and is being widely praised and saluted for his decisive action.
Mandatory Closure
It is probably at the discretion of others whether they follow his example or not.
Given the rate of the spread of this all enveloping corona virus, and the fact that its upgraded to a world pandemic, the mandatory closure of all such community facilities is probably inevitable.
It's surely for the good of the health of the proprietors and that of their staff and customers.
Tom McCarthy closed his premises accompanied by the following statement on behalf of management and staff:
"Well the time has come for us here at Tom's to bow down to the virus. We are closing at 8pm tonight, Saturday 14th March.
We'll stay closed as long as is necessary which hopefully won't be too long.
Apologies for the short notice, we would have loved to wait until Monday but that would defeat the purpose. So, for the first time since the 17th May, 1877, that we know of, the pub will be closed for more than one day. Thanks to everyone in advance for understanding and this will all blow over quickly.
Tom, Mary, Breda, Noreen, Jack, Shannon, Sean and Lauren,"
For the best and most reliable advice and up to date facts on the Corona-virus you can find the HSE website with a Click on the link here: https://www2.hse.ie/conditions/coronavirus/coronavirus.html