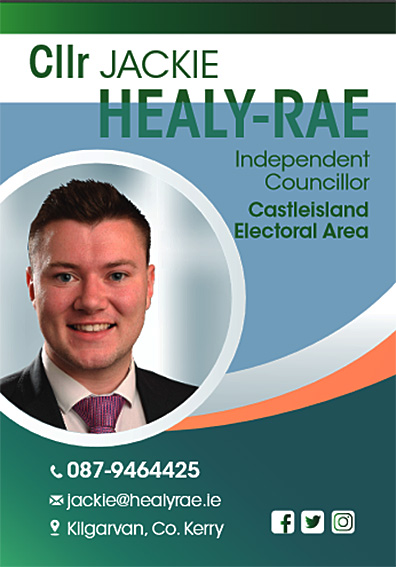 Cllr. Jackie Healy Rae is advising students in part time work who find themselves out of work in the current climate to apply for the COVID 19 Pandemic Unemployment Payment scheme.
"We have been informed by Minister Regina Doherty that students working part time who find themselves out of work due to Covid-19 will be eligible for the emergency payment," said Cllr. Healy Rae.
An Emergency Payment
"As this is an emergency payment, normal social welfare rules which exclude full time students from payments do not apply.
"This is a huge lift for hundreds of thousands of students who lost their part time jobs due to the closure of pubs.
Closures and Job Losses
"I would advise anybody impacted by the closures and job losses to ensure they apply for this payment.
"They may not qualify for a normal job-seekers payment after the six weeks. It depends on their circumstances," said Cllr. Healy Rae.