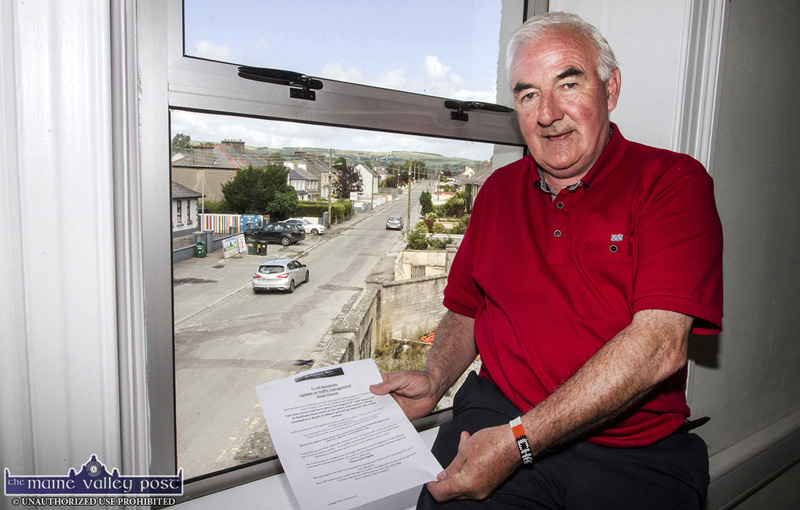 A new payment will be available to all employees and the self-employed who have lost employment due to a downturn in economic activity caused by the COVID-19 pandemic.
Cllr. Charlie Farrelly rang this morning to offer his services with the distribution of forms – by appointment where necessary.
Cllr. Farrelly can be contacted on: 087 205 6150.
The forms can also be down-loaded with a click of the sample form or by the link below at the end of this article.
The payment has a simple one–page application form and will be paid for a period of six weeks at a flat rate payment of €203 per week for jobseekers.
Quickly Delivery of Social Welfare
It is designed to quickly deliver a social welfare payment to the unemployed and provide income security during this six-week period.
Individuals applying for the payment will be required to apply for the normal jobseeker's payments within this six-week period.
mywelfare.ie
Once this normal jobseeker claim is subsequently received, the department will process these claims and accommodate payments at that time. This will involve backdating increased payments for certain customers.
We would ask the members of the public to please assist us over the next few days by applying for income support from the department, such as the full Jobseeker's Payment, through our online channel mywelfare.ie.
Rate of Payment
The flat rate for this payment is €203 paid for a six-week period. It is equivalent to the jobseeker payment rate.
During that six-week period the person will be required to complete and return a full jobseeker's form.
For all information including: The COVID-19 Pandemic Unemployment Payment  / the Rate of payment and how to apply and to download the application just click on the link here: https://www.gov.ie/en/service/be74d3-covid-19-pandemic-unemployment-payment/