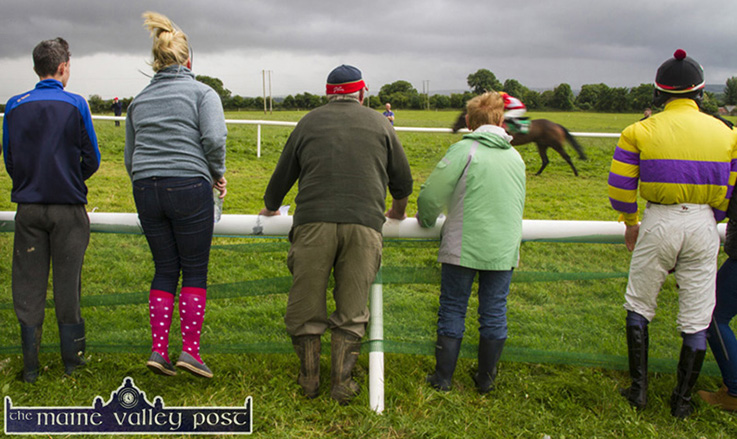 The annual general meeting of the Castleisland Racing Festival Committee was held during the week.
In the course of the meeting it was revealed that this year's races will take place on the Sunday of June 7th and this will also mark the start of a week-long mid summer festival culminating with the rescheduled St. Patrick's Parade / summer festival parade on June 14th," said committee PRO, Pat Hartnett – who promised that more information will be made available at a later date.
Officers Elected
The attendance at the meeting elected the following officers: Presidents: Jim Lordan, Broddy Bourke and Frank Kenny.
Directors: Cllr. Charlie Farrelly, Ronan Bourke, Kay Reidy and Martina O'Mahony. Secretary, Kay Reidy; assistant secretary, Martina O'Mahony.
Working Committee: John Ryan, Martin Conway, Willie Reidy, Tom O'Sullivan, Bill Reidy, Ted Kenny, James Maher, Mags O'Sullivan, William O'Connor John Reidy, Lacey Reidy, Luke Scollard, Sarah Maher, Eamon Breen, Bernard Nolan, Denny Reidy, Denny Greaney, Jerry Fagin and Pat Hartnett.
Sympathies were extended to the families of Jimmy Kearney and Timmy Reidy who passed away during the year.
Charities to Benefit
Beneficiaries of this year's event will be: The Kerry Stars; Castleisland Boys National School; Castleisland First Responders; Kilmurry Pre-School Group and Knocknagoshel Over 55 Club Committee.
Proceeds from the gate takings will be divided equally among all five of the above groups.
Glebe Lodge will benefit from the Humphrey Murphy 5K and 10K fun run and a contribution will also be made to Castleisland and District Social Club Christmas Party.
ROL Construction Sponsors
The London based ROL Construction will continue to be the main sponsor for this year's races.
"The committee would like to acknowledge the recent announcement of the Leader funding grant of €5,917.27 towards the proposed festival," said Mr. Hartnett.
"We would like to sincerely thank our local representative Cllr. Charlie Farrelly in securing this funding.
"As you can understand the unprecedented times that we are experiencing now, the above plans and dates may be subject to change," he concluded for now.