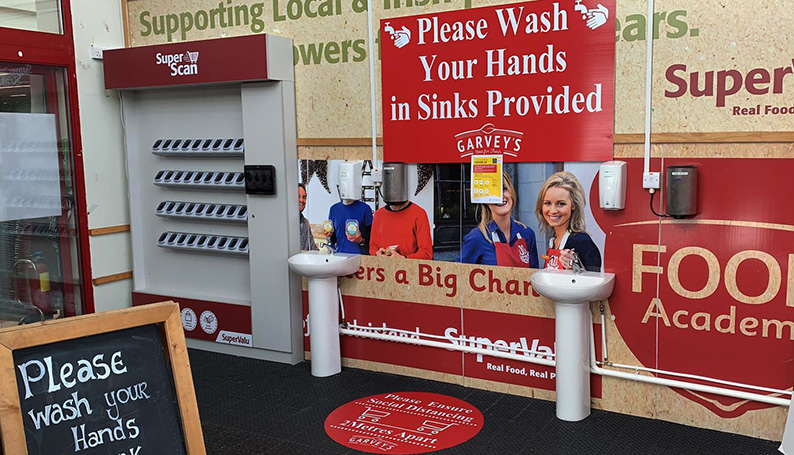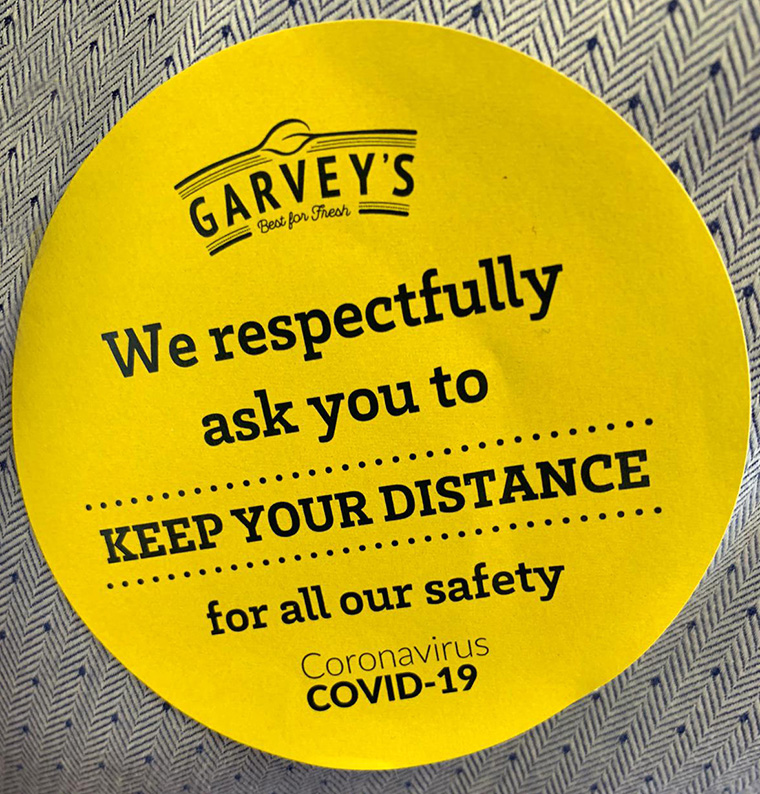 Garvey's SuperValu, Castleisland branch management and staff would like all their customers to know that they have put a range of Covid-19 containment measures in place with mutual consideration and respect at its core.
"The steps we have taken in-store are designed to make you and your loved ones feel safe while shopping in Garvey's SuperValu, Castleisland," said branch manager, Seamus O'Connor.
Two Hot Water Sinks
"At the main entrance to the store we have installed two hot water sinks with hand soap and hand dryers.
"And around the store we have numerous signs hanging from the ceiling and stuck to the floor to remind customers of 'Social Distancing.'
"We always believe in putting our customers first and our customers want and need a safe environment to do their shopping.
Feeling Safe
"We hope this goes along way to making you feel safe while you shop here.
"Thank you all for your patience and understanding over the last week it's greatly appreciated by the team here at Garvey's Castleisland," said Seamus on behalf of all at the store.