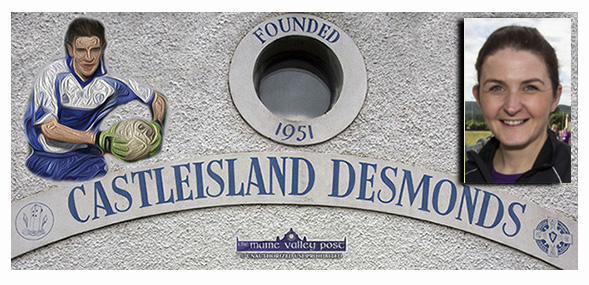 Newly elected Castleisland Desmonds GAA Club PRO, Eilish O'Leary got in touch this evening with what she describes as 'more disappointment' in the light of the latest announcement from the Government.
Desmonds Locking Up
"It is with regret that the Desmonds GAA pitch must be locked tonight until further notice.
The GAA has sent communication to all clubs with the following advice," said Eilish.
Club Operations
Under the heading Club Operations the GAA directive is as follows:
"Please be advised that, in line with recent government announcements, these measures and closures are now extended to Sunday, April 19th. inclusive, at which stage arrangements will be reviewed.
In addition: we are now instructing GAA clubs to close their facilities completely.
This is to include the use of all pitches and property for recreational purposes, including walking, casual games or gatherings."