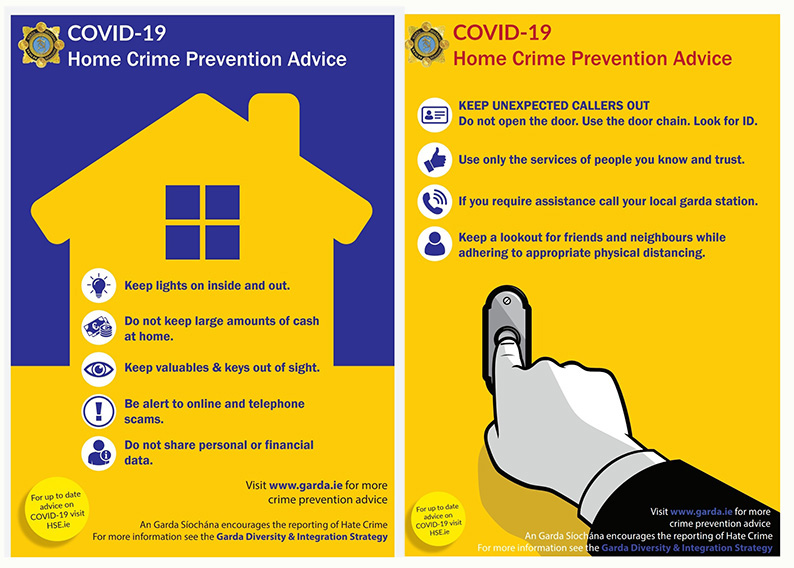 Cllr. Fionnán Fitzgerald sent Covid-19 Home Crime Prevention Advice leaflets published from An Garda Siochána and distributed by Pobal.ie
Because of last week's scare about scammers in boiler suits calling to people's homes in various parts of the country the following advice is particularly timely.
Unexpected Callers – Keep Them Out

Keep Unexpected Callers Out – Do not open the door.
Use the door chain. Look for ID. If you require assistance call your local garda station.
Keep a lookout for friends and neighbours while adhering to appropriate physical distancing.
Keep lights on inside and out. Do not keep large amounts of cash at home.
Reliable Advice from HSE.ie
For up to date and reliable advice on COVID-19 visit HSE.ie
Keep valuables and keys out of sight.
Be alert to online and telephone scams.
Don't Share Financial Details
Do not share personal or financial data.
An Garda Síochána encourages the reporting of Hate Crime.
For more information see the Garda Diversity & Integration Strategy.
For more crime prevention advice visit: www.garda.ie