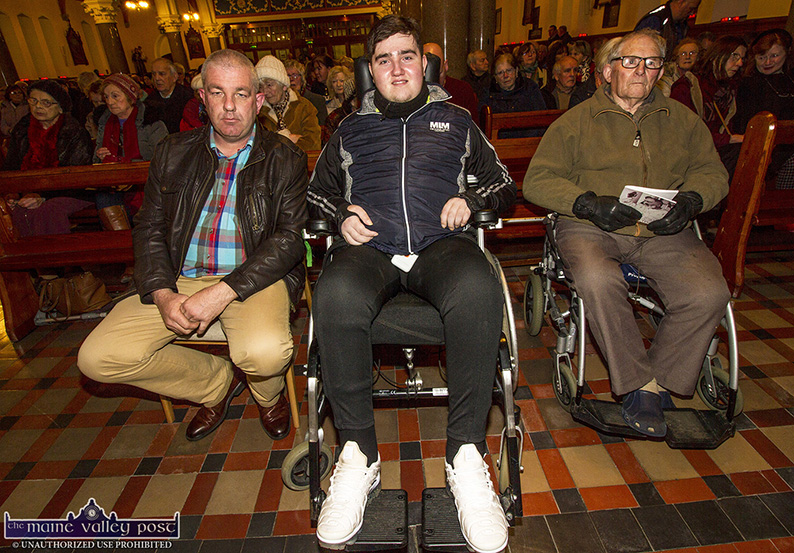 This evening's fourth in the series of Padre Pio Devotions was supposed to follow in the path of its three previous, monthly Tuesday night occasions since the start of the year.
Who would have thought that Fr. Mossie Brick would be taking to the altar in the Church of Saints Stephen and John and facing a wooden audience of church pews for tonight's devotions and without his usually packed church congregation.
Far More Hope than Tragedy
The Witness for the March devotions was given by the truly inspirational Killarney youth, Ian O'Connell on the theme 'Hope in the Face of Personal Tragedy.'
There was far more about hope than tragedy in Ian's address to the packed church and his words brought the congregation to its feet in the course of a sustained round of applause.
Church TV to the Rescue
Church TV comes to the rescue this evening as Fr. Brick will be screened live as he conducts the devotions adapted for the times we're living through.
To tune in to tonight's devotions just Click on the Link here: http://www.churchservices.tv/castleisland