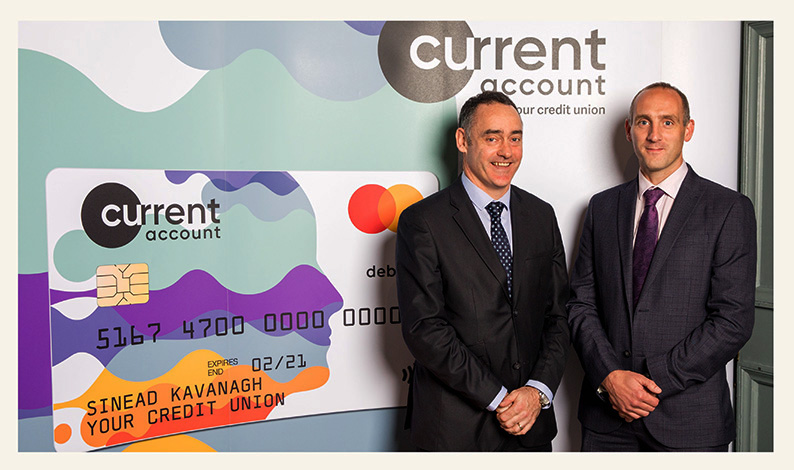 Last October, Cara Credit Union and Killarney Credit Union launched a much sought after Current Account with a globally accepted Mastercard Debit Card with 'Contactless' Payments.
Both credit unions have reported great interest in this current account which is no surprise given that credit unions offer something different to other financial institutions in terms of personal service having been voted number one for customer service, five years in a row.
Fees Freeze for Current Account Holders
The Current Account comes with simple and transparent fees and charges.
However, in light of the global COVID-19 emergency, both Cara Credit Union and Killarney Credit Union are not charging their members the quarter one fees from January to March this year.
The fees are due to be deducted from members accounts on 28th April to cover the period from January 1st 2020 to March 31st 2020, but both credit unions have agreed to refund their members immediately.
Decision Not Taken Lightly
Mark Murphy, CEO of Killarney Credit Union said that the decision was not taken lightly and he added:
"We are acutely aware of the challenges faced by our members in these very uncertain times. "Helping and supporting members is at the very core of everything we do within the credit union movement and this is why we made the decision to refund our members the quarter one fees on 28th April.
"While this is a very welcome gesture by the two credit unions, it is not the only one. Both credit unions have put a number of measures in place to help their members at this time, including helplines if members are experiencing financial difficulty," said Mr. Murphy.
Flexible Arrangement Possibilities
Pa Laide, CEO of Cara Credit Union said that not only are they refunding the current account fees for the first quarter but they are also putting customer friendly measures in place for the times we're all living in.
"We would also like to let all members know if you are experiencing financial difficulty we urge you to contact your local credit union preferably by phone or online, to discuss possible flexible arrangements regarding your loans over the coming months.
Fairness and Empathy
"We can assure members that they will be treated fairly and with empathy.
"We hope that by offering as much support as we can to our members we trust they will continue to support their local credit union when our lives and economy returns to normal".
"As an essential service, credit unions are open for business so please check our websites or social media for updated opening times," said Mr. Laide.
More Information
If you would like more information on the current account facility from Cara Credit Union, Killarney Credit Union and the offices in Kenmare and Cahersiveen and Cara Credit Union in Tralee, Castleisland and Killorglin go to their websites with a click on the links here: www.caracreditunion.ie or www.killarneycu.ie