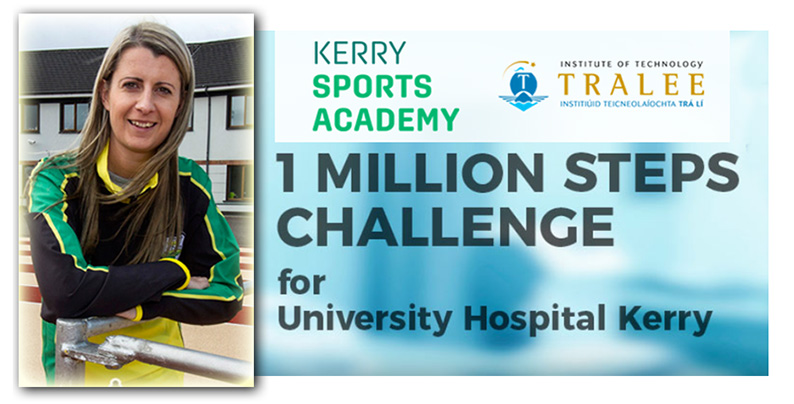 A message from former manager of An Ríocht AC, Hazel Byrne on behalf of the Kerry Sports Academy informs us that the academy members are running a team fitness challenge to raise funds for the Friends of Kerry University Hospital group.
"We are looking for people to join our staff and students in taking part in our 'One Million Step Challenge' to raise funds for the Friends of University Hospital Kerry," said Hazel.
A Team Challenge
"This is a team challenge for each for each to complete one million steps over 14 days with a maximum of ten members per team.
"Connect with colleagues, family members and friends on this fun challenge for a good cause. "Please do not break the two kilometer radius restrictions from your home and continue to practice social distancing rules.
Tracking Through an App
"To join the challenge please contact us at kerrysportsacademy@ittralee.ie and we will give you instructions on how your team can track their steps through an app," Hazel concluded.
People can also make voluntary donations to Friends of Kerry University Hospital cause with a click on the link here:  http://kerrysportsacademy.ie/team-step-challenge