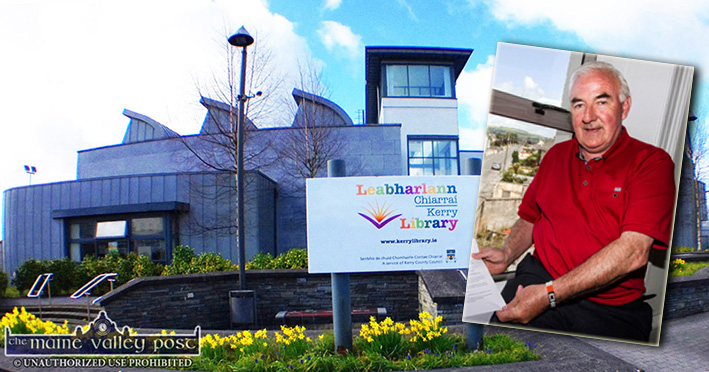 Cllr. Charlie Farrelly sent a reminder of the Kerry Library services which are available at a click or two.
"With many people now working from home in this new, changed lifestyle, people may find the training resources available on the Kerry Library website useful for upskilling and training," said Cllr. Farrelly.
Accessed from Anywhere
The training resources can be accessed from anywhere through the library website.
There is currently a facility available to register online as a new library user which will give you 30 days complimentary access to all the library resources online.
Included in this package is the eLearning facility and ebooks, audio books, enewspapers and emagazines.
This access can be renewed again at the end of the 30 day period.
Office Skills & Career Development
There are office skills course available FREE online from Career Development to enhancing computer skills such as PowerPoint and Excel to business report writing courses etc.
There is also a myriad of other recreational courses such as gardening , DIY , baking , mindfulness and so on.
Awareness Of Resources
"I'm sending this around to spread awareness of the resources that exist and which may be of use to people and for the information of constituents.
"We all need every help and bit of diversion at this time of changed working arrangements," said Cllr. Farrelly.
The link here shows how to register online and to access learning and other resources: www.kerrylibrary.ie