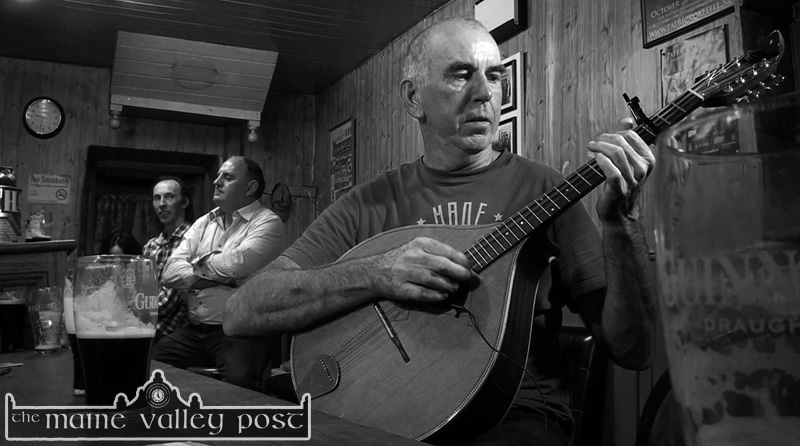 Tonight, Saturday, April 25th. from 8pm would see the staging of the final presentation of the 2019 / 20  Handed Down series in Scartaglin. But alas, like all such events where people gathered these plans too have had to be dismantled.

Tonight's planned special edition was to be presented by Paudie O'Connor – but it was not meant to be.
"But, today on our Facebook page we will have a few special features to mark the occasion and our focus is on Denis McMahon," said Handed Down / World Fiddle Day Scartaglin founder member, PJ Teahan.
Time And Talents Volunteered
"The organising committee would like to thank all the presenters who gave such wonderful enjoyment to so many people since last October and to all the musicians, both very young and not so young, who volunteered their time and talents to the series," said PJ.
"A special word of thanks to our loyal audience who braved rain and storm to attend and for their response, laughter, applause and goodwill towards those on stage.
Arts Office Support
"We would like to acknowledge the wonderful support from Arts Officer, Kate Kennelly and the girls in the Arts Office at Kerry County Council.
"At this stage nobody knows when or if another Handed Down will take place.
"This is a pity as the Kerry Local Action Group had endorsed funding under the Rural Development LEADER programme 2014-2020 and recognised its potential to attract visitors to rural Ireland to witness local activities in a natural environment.
Work on Archive Goes On
"Work has proceeded at an enormous rate on the Handed Down Sliabh Luachra Archive thanks to Arts Council of Ireland funding with over 640 audio pieces digitised and online for public enjoyment and over 250 photos and biographies on display.
"There has been great cross border co- operation between ourselves and the Newmarket based Scullysfest committee on this project.
Traditional Arts Award 2020
"Recent acquisitions to the archive are music from The Silver Dollar Bar, Castleisland from 1974 and music from John Joe O'Connell's kitchen in Killaly from 1969 and we have been promised a tape of Patrick Downey, Knocknagoshel as soon as restrictions lift.
"We would like to acknowledge The Arts Council of Ireland for the decision to recognise this valuable work under the Traditional Arts Award 2020.
"Till we meet again. Take care and be safe, P.J."
Have a look at the Handed Down / World Fiddle Day Scartaglin Facebook page with a click on the link here: https://www.facebook.com/search/top/?q=handed%20down%20scartaglin&epa=SEARCH_BOX