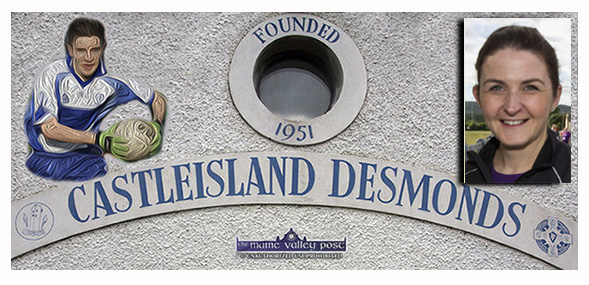 Members of Castleisland Desmonds GAA Club would like to express their sympathies to the family on the recent passing of Ms. Maureen O'Sullivan.
By Eilish O'Leary, PRO
She was a lovely, elegant lady who was well known to all in Desmonds Avenue, the Limerick Road and in the town and will be fondly remembered by many from her time as the face of the town's florist business, Floralstyle.
Her husband, Timmy, RIP, was one of the great Desmond's players in the late 1950's and 1960's.
He was a regular on Kerry teams from 1961 to 1964 and won an All Ireland Senior medal in 1962, when the Kingdom defeated Roscommon in Croke Park.
He played in seven senior championship games and 11 league games and was a regular when Kerry won the National League in 1962/63.
Timmy was also a member of the London GAA Club Junior Football team which defeated Cork in the 1966 All-Ireland Junior Football Championship Final at the Gaelic Grounds, Limerick.
He gave great service to the club as a player and a coach.
Maureen's son Tommy also wore the Green and Gold in 1985 with the Minor team. Tommy has also given loyal service to the club for many years.
May she rest in peace.
Mass for the late Maureen O'Sullivan can be seen live at 11am this morning with a click on the link here: http://www.churchservices.tv/castleisland