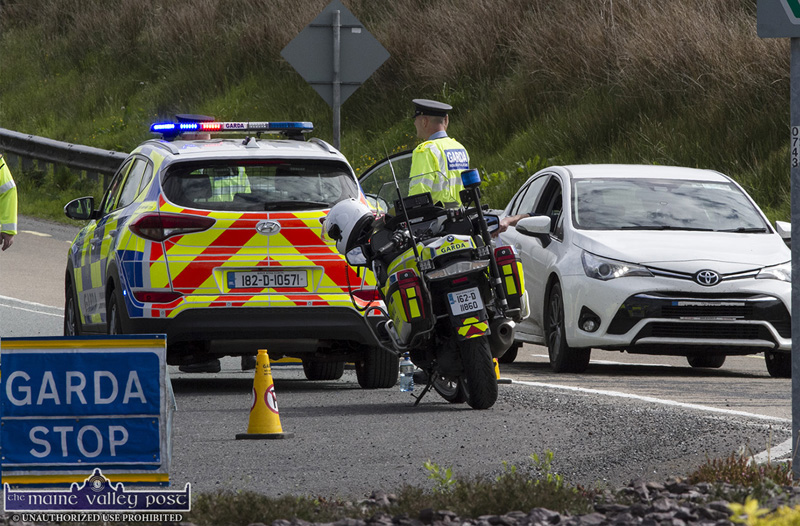 As sports commentator, George Hamilton famously said on another strange day: 'A nation holds its breadth.'
It's a bit like that today as Taoiseach Leo Varadkar and Ireland's Chief Medical Officer Dr. Tony Holohan step out to announce what they have to as the Covid-19 crisis continues to dominate the way we live today.
Kerry County Council's Appeal
The cathaoirleach and chief executive of Kerry County Council have appealed to the people of Kerry to continue to adhere to the COVID-19 advice and restrictions over the Bank Holiday Weekend and not to be tempted to travel or meet others as part of the effort to ensure public health and safety.
No Excuse To Change Behaviour

Cllr. Niall Kelleher said that the long weekend must not be an excuse to change behaviour and he reiterated the appeal of the public health authorities for everyone to stay the course.
"There are signs that the sacrifices we are all making are having an impact in the battle against this dreadful disease. It is hugely challenging for everyone to stay at home, to limit social contact and to stay away from our loved ones. But at this critical juncture, we must stay the course and not be tempted to relax our approach or change our behaviour.
Support for Frontliners
'I am appealing to everyone in Kerry to stay at home this weekend and thereby show support for those on the front-line who are leading the response on the coronavirus," he said.
Cooperation of All Citizens
Chief Executive Moira Murrell said that all of the public bodies and agencies in Kerry were continuing to work closely together to coordinate the response to COVID-19 but that this effort requires the cooperation of every citizen in the county.
"We are working closely with the HSE, An Garda Síochána, emergency services and other agencies to promote the 'Stay at Home' message this weekend. I thank everyone in the county who has played such a key role in flattening the curve, but that effort must now continue.
Community Response Helpline
"For those that need support, the Community Response Helpline remains available all weekend from 8am to 8pm on 1800 807 009.
"I would urge anyone who needs support or advice to contact the helpline," Ms. Murrell concluded.
For reliable information and updates on the current Covid-19 situation please Click on the link here: https://www.hse.ie/eng/services/news/newsfeatures/covid19-updates/covid-19-daily-operations-update-20-00-30-april-2020.pdf