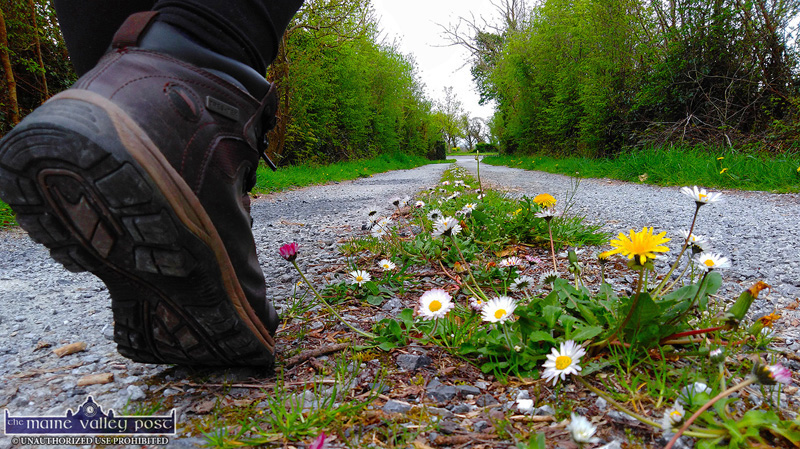 Kerry County Council's senior management team met this morning to consider the announcement by An Taoiseach last evening in relation to the roadmap for the easing of the COVID-19 restrictions.
Management of the council has begun a detailed review of the various phases set out in the government roadmap and how they will impact on the provision of council services and amenities.
Existing And Future Restrictions
The council will make announcements over the coming days pending further discussion and a detailed assessment of how services can be provided having regard to existing and future restrictions.
Do Not Travel Until….
The council again appealed to people in the county to adhere to the current restrictions and not to travel over the Bank Holiday Weekend and until there is a scheduled relaxation of the current limitations on 18 May.
Road Safety Authority Rules for Walkers / Runners 
A lot more people are taking to the roads in their vicinity these days for jogging or walking and general body and minds exercise.
But worrying numbers of walkers seem totally unaware of the rules of the road as it applies to pedestrian traffic.
The RSA rules are short and simple: If there is a footpath you must use it.
Walk / Run on the Right  Facing Oncoming Traffic
If there is no footpath, you must walk as near as possible to the right hand side of the road facing the oncoming traffic.
Do not walk more than two abreast. If the road is narrow or carries heavy traffic you should walk in single file.
You should always wear reflective clothing when walking outside built up areas at night and You should always carry a torch when walking at night.
For the Latest Updates from Gov.ie
You can read all about the changes to public health guidelines announced by Taoiseach Leo Varadkar last evening and some of which will come into place on Tuesday, May 5th with a Click on the link here: https://www.gov.ie/en/news/7e0924-latest-updates-on-covid-19-coronavirus/