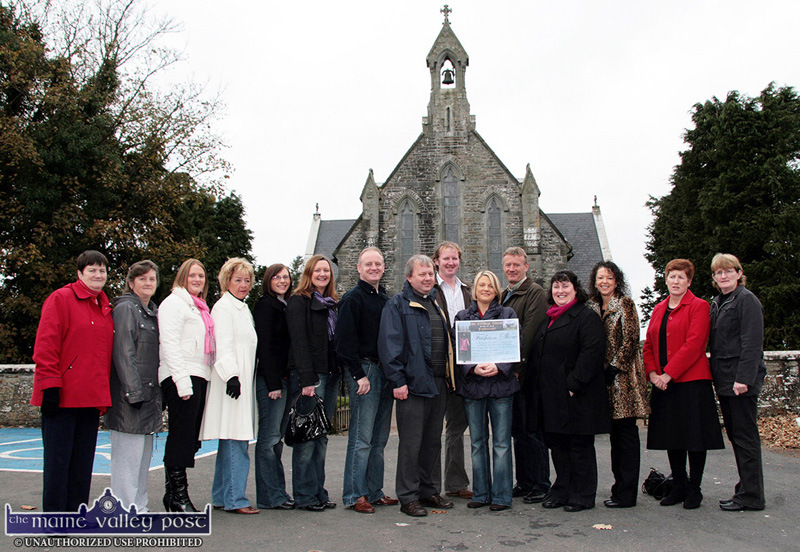 Kathleen's Birthday Celebrations
The ever-popular Mrs.Kathleen Connolly celebrated a significant birthday this past weekend.
Let me take this opportunity to say a big thank you, Kathleen, for all your tireless parish work.
You are a much loved linchpin in our community. Wishing you many more years of good health.
Steady As You Go
As we enter the first stages of freedom from Lockdown, let's employ a little restraint with a good helping of common sense.
It's tempting to go full tilt into any retail centre that's reopened or head for scenic spots foolishly imagining that we are the only citizens to have this urge.
There's a long summer ahead when our steady approach now will yield bigger dividends in a few months time.
Stay safe and let's work together towards a common goal: the goal being a return to normal life.
A New Arrival for Ann Marie and Damien
Many congratulations to Ann Marie Fitzgerald and her husband Damien Kearns on the birth of their son, Oisin.
Wishing you all the very best from Brosna. With the recent new arrivals I got thinking about all of the grandparents and great grandparents who may be meeting their newest family member via a facetime call.
The cocooning and travel rules have kept many grandparents from seeing their much loved grandchildren too.
Save up all your hugs and kisses for the day when all of that spoiling can happen again face to face.