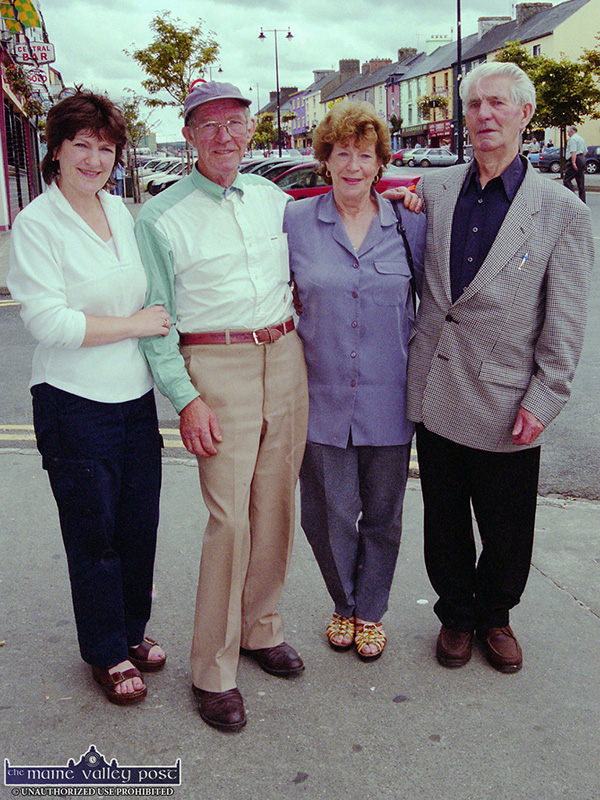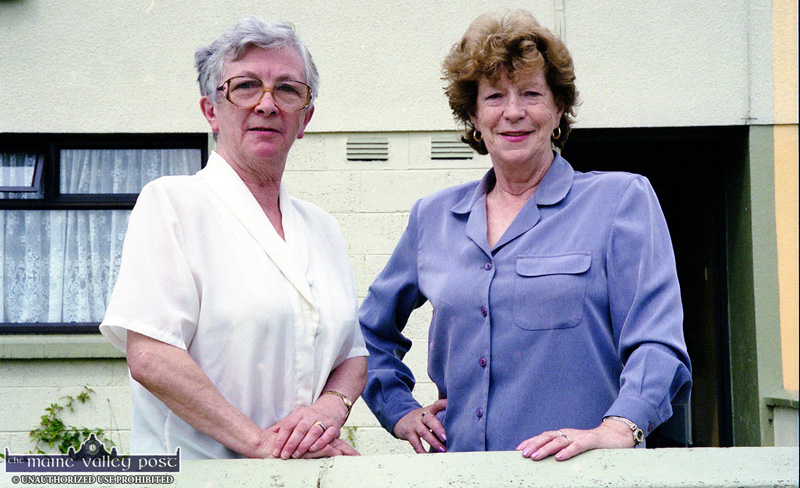 Castleisland native, Joan Lacey née Buckley passed away peacefully in her sleep at Fairmount Nursing Home in Shipley, West Yorkshire this week on Thursday 21st May aged 88 years.
She was predeceased in 2015 by her husband, Edward – a native of Listowel and by her son, Edward and is survived by her children: Patrick, Sandra and Angela.
Joan is fondly remembered by her 11 grandchildren and great-grand children and she is the last of her generation of the Buckley family from Castleisland.
Her siblings were: Timmy, Castleisland; Nellie and John in Norfolk; Mary in Lancashire and Micheal in Bedfordshire.
Back After 41 Years
Known as Joanie Buckley in her native Castleisland and a member of the well known Pound Road family, she had a lot of catching up to do when she arrived back in Castleisland in late August 2000 after an absence of 41 years.
Here she met up with her brother Timmy Buckley of College Road and another brother, Michael who was home from Bedfordshire at the same time.
This was the first time the three had been together in Castleisland in over 40 years.
Michael Left by Train in 1939
Michael left Castleisland by the old railway in 1939 and arrived in England a week before the outbreak of the second world war and he returned to his native town at least once every few years.
After catching up with all the family news in Castleisland Joanie went in search of her life-long friend, Breda Prendiville by then O'Connor and living in St. Stephen's Park.
Didn't Stay In Touch
Though the two girls were inseparable in their younger days, they regretted that they didn't stay in touch down through the years.
Breda (RIP) worked as a dressmaker at Moran's Drapery Shop – now Dr. Anita O'Sullivan's Surgery – and Joanie worked at The Star Hotel – where the late Garda Jerry O'Shea's family still live.
Joanie then went in search of another of their gang at the time, Queenie Dineen, from Hague's Terrace.
Jackie Browne's Daughter
"We were all great pals, we went out everywhere together we went to dances and Mary Browne, Jackie Browne, the postman's daughter was another great old pal of ours – God be good to her," said Joanie.
While Breda and Joanie admitted that they never made any attempt to remain in contact over the years, Breda said: "I knew her the minute she walked in the door.
"Batty, my husband, met them in a pub and he brought her home to me. I suppose we should have made an effort but when we got talking it was like we were never apart – I suppose that's what being friends is all about," she said.
Changes After 40 Years
For Joanie's part, stepping off the bus which brought her on the final leg of her journey home, should have been a giant leap into the past – and, after 40 years –  it wasn't:
"I didn't know if I was in the same place at all when I come off that coach ," she said with just a hint of the accent of her adopted home in Yorkshire.
Andy Moynihan's and Moran's Gone
"I was looking around for all the old shops and they are gone.
"I said to myself, Andy Moynihan's was there and, Moran's was over there and, as for Pound Road, the only thing I recognised was the wall on the left as you walked up from the town.
She Never Came Back
"Looking back on it now I feel it's a shame to leave it for so long without coming home – but I'm keeping in touch and coming back more often from now on," she promised.
Joanie and Michael returned to their homes in Yorkshire and Bedfordshire respectively as the August of 2000 was making way for September.
She never came back.
May God be good to her.