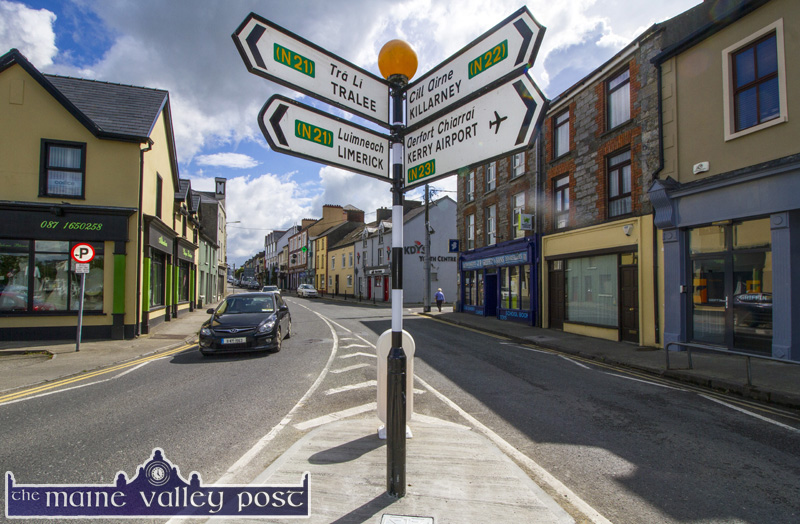 Kerry County Council has warmly welcomed the announcement of the merger of the Institute of Technology Tralee and Cork Institute of Technology to form the new Munster Technological University.
Cathaoirleach, Cllr. Niall Kelleher said the announcement was an enormous boost for County Kerry and provided new and exciting opportunities for education, research, business and economic development in the county.
Top-Class Education Facilities
"The conferring of university status on the new Munster Technological University will greatly enhance Kerry's reputation for top-class education facilities and will greatly assist Kerry in attracting high-level research and investment in many areas," said Cllr Kelleher.
Wider Economic Boost
Chief Executive, Moira Murrell congratulated the existing colleges on the work they have done over many years to achieve the new status.
"This is wonderful news for Kerry and will provide a wider economic boost to the county at what is a very challenging time.
"This decision is an endorsement of the tremendous effort of the staff and management of IT Tralee and Cork IT over many years to bring this project to fruition.
"Kerry County Council has had a long-standing and very productive relationship with IT Tralee, and I look forward to continuing that collaboration and engagement with the management of the new university in the years ahead," said Ms. Murrell.
Anything in it for Castleisland?
Kerry County Council should, of course, welcome the announcement after the few months the town of Tralee and its equals up and down the country have had.
With this piece of good news for the county's capital could there be any bit of a shakeout in terms of student overflow accommodation in Castleisland.
There could be a local bus service to and from Tralee on the excellent road network between the towns only 12 to 15 minutes apart.
And there is no shortage of idle, former business premises along the main street which could be converted if the need arose.
As Castleisland takes its place among the towns and villages of the earth attempting a return to a kind of nervous normality, a boost of vibrancy which this would bring could transform its long ailing fortunes.
Suggestions for Resuscitating a Rural Town
And Kerry County Council, while understandably welcoming that which arrives in under its nose, should be asked by our four elected representatives to take a serious look at Castleisland.
The council should be asked, with all due politeness and sincerity, for suggestions as to what it could do to resuscitate a community which could once  boast of its thriving market town status on the Gateway to Kerry.
Normal Life on the Long Finger
The eventual lifting of the Covid-19 restrictions – whenever that will be – will be a welcome arrival on health grounds alone. But there will not be a return to normal living as we knew it, and took for granted, for a long time afterwards.
Flying visits to local shops and supermarkets in a state of alertness and vigilance will be the order of many days and weeks to come for the justifiably nervous.
Meeting and greeting in restaurants and public houses is still a bridge too far for many people and they will want to see the curve of this virus well and truly flattened before their courage returns.
Take a Stroll on Main Street
In the meantime, our elected representatives, in both council and Dáil Éireann, should be asked to take a stroll along Castleisland's Main Street and see its potential. Those among them unaware of its vibrant past should be educated and sent away with a clear understanding of what's expected of them.
It wouldn't do your head any good to dwell on what the town has lost and, anyway, the closed doors along the street here are always there to remind us.
The fact that the town lost its golf club and course earlier this year only added to the sense of helplessness.
Shouldn't be Allowed to Dwell
That's a sense which shouldn't be allowed to dwell here too long before something is done to encourage life back into the town's Main Street and consequently into the businesses which are now hanging in there.
Going on what Cllr. Niall Kelleher said about the exciting developments in the county from this announcement and Ms. Murrell's statement that it's 'wonderful news for Kerry' – isn't it reasonable then to at least ask that Castleisland be included in this exciting development and wonderful news given its proximity to the centre of the activity in Tralee.