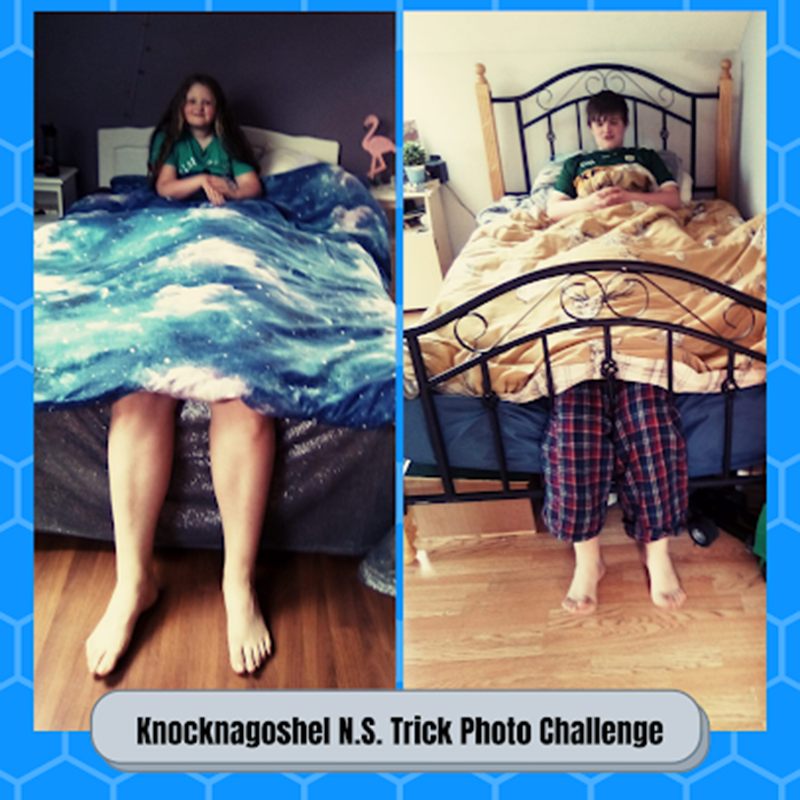 Scoil Mhuire, Knocknagoshel National School Principal Máire Collins sent a report with barely concealed pride in the output of her creative pupils from a challenge they clicked with and rose to.
"As we set into the last few weeks of the school term we were very conscious that children were coming to the end of their books and finding it increasingly difficult to settle into doing school work at home," said Ms. Collins.
Full of Activity
"Usually the month of June is full of activity with school tours, sports days and so on, so we felt like we needed to try and make it an enjoyable time for pupils albeit in a virtual way.
"We decided to start posting a weekly challenge on our Facebook page for the children to take on. "Last week we asked them to design their own obstacle course while this week they have been given the task of taking a 'trick' photograph and next week we will run daily challenges for a virtual sports week.
Blown Away by Response
"We have been really blown away by the response to our Facebook challenges and families are really engaging and putting in a great effort.
"Reports coming back to us are that the children are excited about planning and participating in them as well.
"It's challenging them to think differently than they might when doing regular school work and they are having great fun at the same time.
A Sense of School Community
"Seeing each other carry out their challenges, be it by photograph or video on our school Facebook page, has reinforced a sense of school community and a togetherness that has in some way, made up for the lack of the daily real life contact we should be having.
"The standard of performance on both challenges so far has been amazing.
Trick Photo Challenge
"We were especially taken aback by the wonderful images that came into us for the 'Trick Photo Challenge.'
"On return to school we plan to print them off and display them on our school corridors and they will serve as a reminder of how the pupils of Knocknagoshel National School rose to the challenge of this very strange time," said Ms. Collins in conclusion.