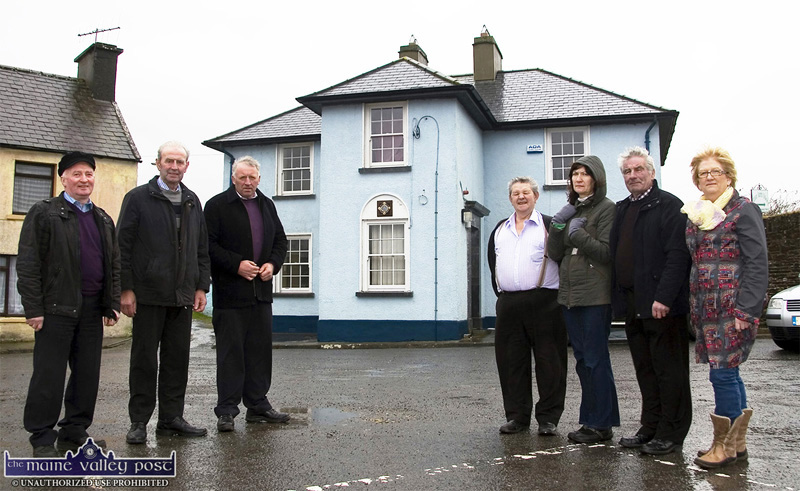 One of the most significant local actions of the War of Independence is being commemorated in Brosna on the coming Friday evening at 7.30pm.
The attack on the RIC Barracks, The Square, Brosna on June 19-1920, involving so many brave men and women of this and neighbouring parishes, is being remembered with the unveiling of a plaque at 'The Barracks' in Brosna.
For anyone wishing to attend, we would ask that all the rules around social distancing be observed.
Ideally, leave your car outside The Square to allow as many attendees as possible to be present but at a safe distance from one another.
Postponed Happy Ever Afters for Christina and Ricky

Our very best wishes to Christina Bartlett and Ricky O'Rourke who should have been waltzing down the aisle this past weekend.
It must have been disappointing for you and your families that all of your planning had to be postponed until later in the year. Nevertheless, there's probably a silver lining in there somewhere.
Maybe another Hen and Stag do?
Home Sweet Home
This is a shout out to all our distant parishioners, both nationally and internationally, who have been kept away from the green, green grass of home over the past few months.
I especially mention my sister, Norma, who would have been touching down this coming week, not just for the Con Curtin Festival but to see family and friends.
It cannot have been easy being prevented from travelling home over the past months.
With Covid-19 numbers diminishing daily, we look forward to some meaningful gatherings with those we love very soon. Stay safe.