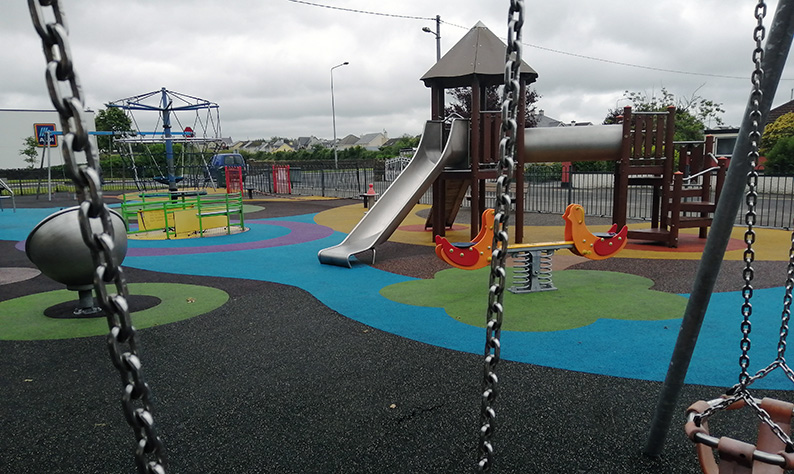 Kerry County Council playgrounds, including the Castleisland facility, have reopened this week with the exception of: Cromane, Brandon, Rossbeigh and Killorglin where some minor repair works are required and are currently being completed.
It is expected that these playgrounds will reopen in the coming days. Further updates will be provided in this regard.
Bring Your Own Sanitiser
The playground at Knockreer, Killarney will remain closed for another few weeks to allow scheduled repair and upgrading works to be completed.
These works had to be suspended following the imposition of COVID-19 restrictions.
Those using the playgrounds are advised to bring hand sanitisers and to adhere to public health advice.
Need for a Supervisor
The playground here in Castleisland was opened to great and widespread welcome in 2009 after a spirited campaign by a group of local women under the umbrella of Mná Spraoí Oileán Chiarraí.
The mission statement at the time was that the facility was, strictly, for the use of children of a young age to be accompanied by a parent or guardian.
There have been complaints in recent times that teenagers from the locality have been 'taking over' and 'running and racing' around the confines of the grounds and 'hogging' the playground furniture and posing a risk to those for whom the facility was designed.
In this era of outstanding examples of volunteerism it should be possible to find a handful of Garda vetted supervisors to keep an eye on the goings on there.