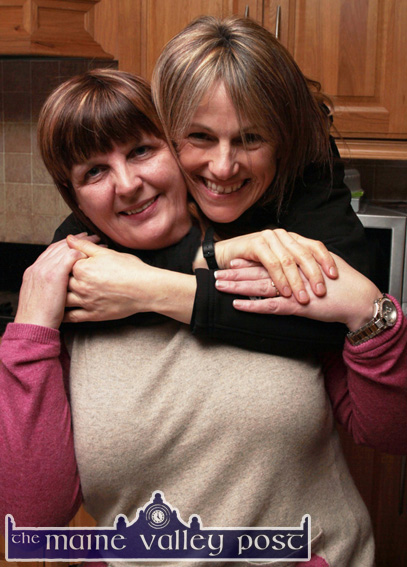 There are people who would be forgiven for thinking – or even believing – that Ó Riada's in Ballymacelligott is Sharon Shannon's second home.
The truth is that the Co. Clare native and traditional music superstar and the Glountane native and Ballymacelligott based event entrepreneur, Mary Jones have got on like doting sisters since they first met nearly a decade ago now.
Shoe the Donkey
And the truth will also stretch to the fact that Sharon and Mary's partner, John Reidy shoed a donkey on stage (musically) at the Ballymac venue during one of her most recent visits there.
That's all by way of an intro to breaking the news that a post lock-down, restrictions aware event is being planned for Ó Riada's on July 24th which will entail two performances by Sharon on the one evening.
Two Sittings, Two Shows
This will involve two sittings and two shows at times separated by approximately four hours for reasons that are only too apparent to us all by now.
The first sitting, to a three course meal, will be at 6pm and Sharon Shannon will go on stage at 7pm.
The second meal sitting will be at 9pm and again Sharon will take to the stage an hour later at 10pm.
Lots to Catch up On
"It's a chance to celebrate all the occasions missed out in since mid March such as: St. Patrick's Day; Mothers' Day / Fathers' Day' along with all the birthdays and anniversaries we couldn't celebrate the way we were used to," said event promoter, Mary Jones.
Health and Safety Authority and government regulations will be strictly adhered to including social distancing with a ban on any kind of dancing – close or distant.
Tables Available Now
And because of social distancing and safety considerations a limited number of tables will be available for both sittings and shows.
Tables of four at €60 per head can be booked now on: 087 20 64 119.