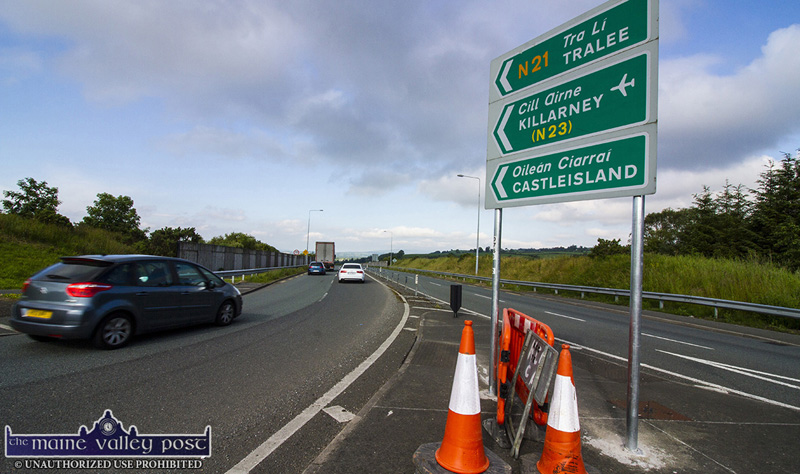 For the second time in less than a couple of months the Castleisland Bypass will be closed in two phases on this Wednesday and Thursday, July 8th and 9th for essential maintenance work.
The bypass was also closed on May 12th and 13th last when a lot of heavy growth on the sides of the road was cut back.
Dooneen to Knocknagore
Maintenance and improvement works will also be carried out there over the next couple of days on the N21 Castleisland Bypass on Wednesday 8th.
Then the northbound from Dooneen to Knocknagore will be closed and, on the following day, Thursday, July 9th. the southbound from Knocknagore to Sandville will, likewise, be closed.
The closures will be in force from 8am to 6pm on both days and traffic will be diverted through Castleisland for the duration of the works.
Black with Weekend Holiday Traffic
While the road closures in May made no great impact on diverted traffic levels through Castleisland town due the travel restrictions, tomorrow's and Thursday's levels will likely be much heavier.
Care will need to be taken in and around the town and at the crossing points in particular on account of the noticeable increase in traffic volumes.
The increase of 'holiday' traffic had been very noticeable over the weekend and one local person described the bypass as being 'black with holiday traffic in both directions.'