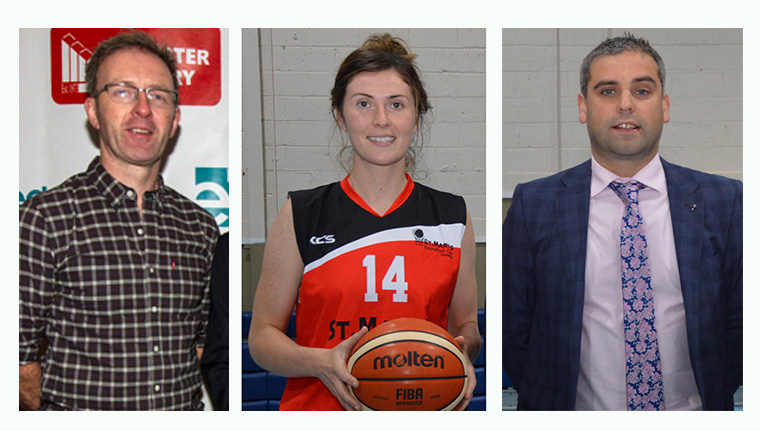 Following the recent news that St. Mary's Basketball Club will be competing in the women's Super League in the 20/21 season the club is delighted to announce that it has secured Garvey's SuperValu, Castleisland as main sponsor and will be known as Team Garvey's St. Mary's.
By: Liz Galwey, St. Mary's PRO
The club has a long association with Garvey's as the company sponsored its national league men's team from 2003 to 2014.
National Cup and League Titles
In that period the team secured a national cup and two national league titles as well as several southern conference titles.
Last season saw Garvey's come on board as home game sponsor for the division one ladies team and this season they have agreed to be main sponsor for the super league side while Tom McCarthy has agreed to be home game sponsor.
Fortunate with Garvey's and Tom's
"We're very fortunate to have both sponsors on board in these uncertain times. Both Garvey's and Tom McCarthy's have been loyal sponsors of the club for many years and we are delighted to see that continue," said club Chairman Eamon Egan.
The team, as a runner-up in last season's league, did not get to play the planned relegation / promotion game against Marble City Hawks at the end of last season due to COVID-19.
Women's National League Committee
However, the club was invited to express its interest in stepping up to the top league.
At a recent meeting of the Women's National League Committee it was voted that St. Mary's would be promoted regardless.
This coming season's super league will have a conference system consisting of north and south.
Teams will play their conference opponents on a home and away basis, with one match against teams from the opposite conference.
Teams in Conferences
The Southern Conference is made up of: Waterford Wildcats; Glanmire, Fr. Matthew's; Brunell; Marble City Hawks and Team Garvey's St. Mary's.
While the Northern Conference will consist of: Leixlip; IT Carlow; DCU Mercy; Trinity Meteors; Pyrobel Killester and Maree.
The season is due to tip off on the weekend of October 17th. The club is currently planning some fundraising ahead of the season.
Squad Awaits Announcement
This will include a draw and a camp in late August which will feature international coaches including Team Garvey's Super League Coach, Liam Culloty.
A list of squad members will be announced over the coming weeks.