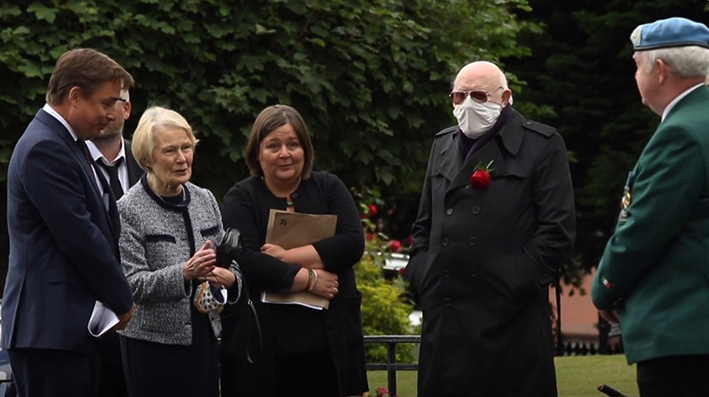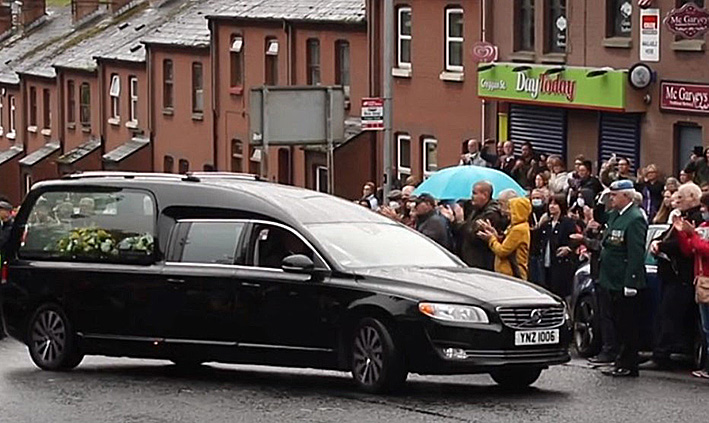 John Wade is secretary of Post 2 of the Irish United Nations Veterans Association here in Kerry.
He is a Listowel resident and a native of the Creggan Estate in Derry.
Castleisland people who attended the funeral mass of Jimmy Hayes back on March 5th of this year will remember John Wade giving the moving oration for his fellow soldier and UN peace-keeper.
It is in the context of his Derry birth that Post 2 of the IUNVA was proud to have John as a representative to travel and attend the funeral of John Hume in his hometown on August 6th.
Condolences of the IUNVA Members
John met with Pat Hume and the grieving family and offered them the sincere condolences of the Irish United Nations Veterans.
"The Irish United Nations Veterans Association offer you our sincerest condolences. We were Peace-keepers and John was a Peace-maker," Mr. Wade told Mrs. Hume.
"This was gratefully acknowledged by the family and by Mrs. Hume – who was a great strength behind John Hume's determination to bring peace to the island despite the verbal snipers," said John Wade.
Salute and Applause on his final Journey
When the hearse and family cars turned out from St. Eugene's Cathedral to bring John on his final journey to the city cemetery, John Wade stood on the roadside on Creggan Hill and saluted the passing hearse, and family cars, whilst all around people loudly applauded.