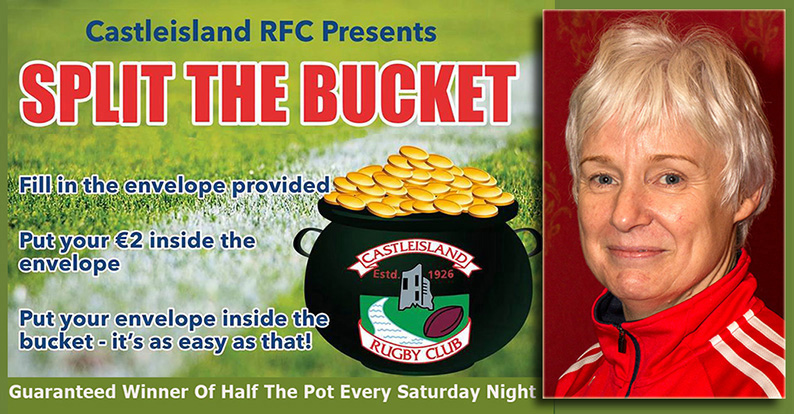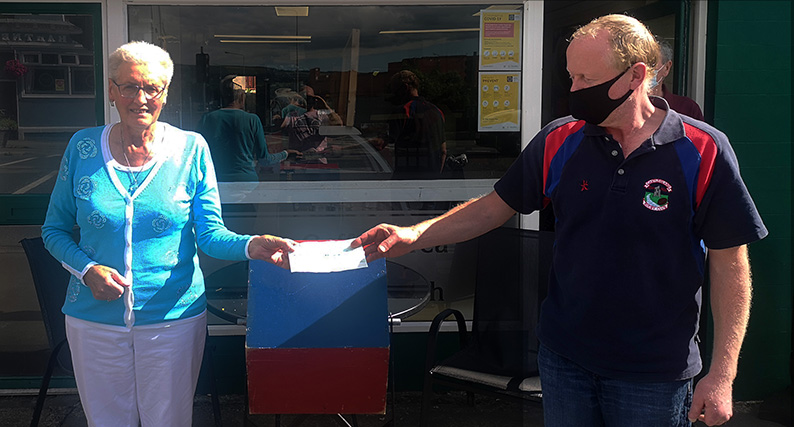 Last week's Castleisland RFC Split the Bucket winner Liz O'Connor collected her cheque for €730 from club officer, Colm Nolan as Saturday's latest winner, Sarah Keating's envelope was drawn. Congratulations to Sarah who won €715.
Next week's draw will take place at Jackie Reidy's at 4:30pm. Thanks to all the local retailers who support us weekly.
Buckets Available at….
The Castleisland AFC Split the Bucket buckets are available in the following places:
Anne Mac's Circle K; Browne's Agri Hardware; Castleisland Carpet Centre; Castlemeats; Centra; Chicken Club; Daly's Seafoods; Den Joe's; Diarmuid's Family Butchers; Eileen's Cafe; The Halfway Shop, Ballymac; Jackie Reidy's Menswear; Kieran's XL, Knocknagoshel; Kingdom Oil; Martin Curtin's Shop; McCarthy's Foodstore, Currow; Moloney's Cake Shop; MP Moran's ; Nana Bea's; Pat's Babrbers; Rhyno Mills; Sue Ryder's and Vincent Murphy Sports.
How to Play
The 'How to Play' instructions may have changed a little since the post Covid-19 return of 'The Bucket' but the principle of winning half the pot remains the same.
Self Sealing Envelopes
Split the Bucket Envelopes – but now the self sealing kind – are available in the venues above throughout this and neighbouring parishes.
You simply put your €2 in the envelope, seal it and sign it and add your telephone number and pop it in the bucket or the club coloured, red and blue stand.
And, Castleisland RFC has added the convenience of playing online for those who are into it and you can do so by following the link here: https://app.superpayit.com/recurring-payment/initiate/iM16Pww/?fbclid=IwAR2o5cnHeUkab1aqHy1iSgQAnddRG8bd-Yp7VDStT1F-nZ6TR7nCPnMbgko