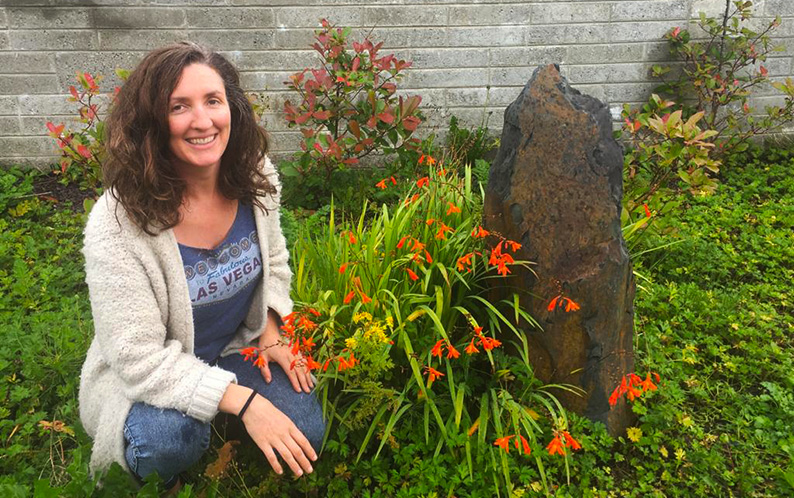 West Kerry street artist Ciara McKenna is aiming to bring the Tralee to Fenit Greenway to life by creating a larger-than-life wildflower mural.
Ciara plans to do so with blossoms cascading along the walled part of the walk in Tralee town – known locally as the Green Mile.
Incorporating local flora and fauna, Ciara is inviting community groups and members of the public to collaborate with her in the realisation this unique piece of street art.
Hidden in the Hedgerows
"I will base the mural on the many beautiful tiny flowers hidden in the hedgerows and walls of 'The Green Mile' part of the Greenway," Ciara explained.
"My hope is that locals and community groups, while out walking the Green Mile, will photograph these tiny wildflowers and post them to the project's Facebook page."
Scaled Up Flowers
Ciara – in consultation with Cathy Fischer, Kerry Biodiversity Officer – will then scale up these tiny delicate flowers to create a vivid piece of street art along the Greenway's walls in Tralee town.
"These delicate lifeforms have a huge impact on our mental health; this mirrors my belief that each person in a community has a role, each being has value, we all have a part to play," she said.
On RTÉ's Ireland on Call
Ciara's work 'Grandma's Hands' – a large scale mural created in response to the pandemic and in tribute to our senior citizens – recently garnered national attention having featured on RTÉ's Ireland on Call.
A member of the public subsequently invited Ciara to come to Tralee and create a unique and uplifting work in a public space.
A Creative Ireland Project
'Flowerscape – The Tralee Green Mile' project is supported by Creative Ireland –Projects in Communities 2020 in association with Kerry County Council Arts Office.
Post Your Photos to:
People can post their photos to the project's dedicated Facebook page: https://m.facebook.com/FlowerScapeTraleeFenitGreenway/ Flowerscape – Tralee Greenway.