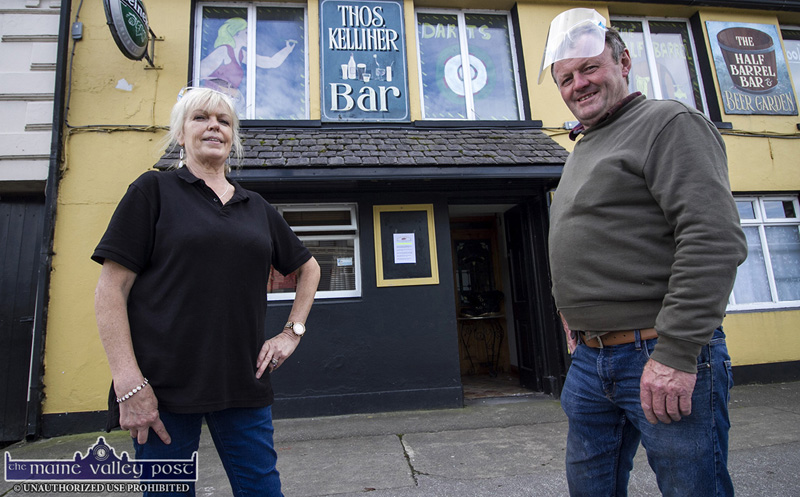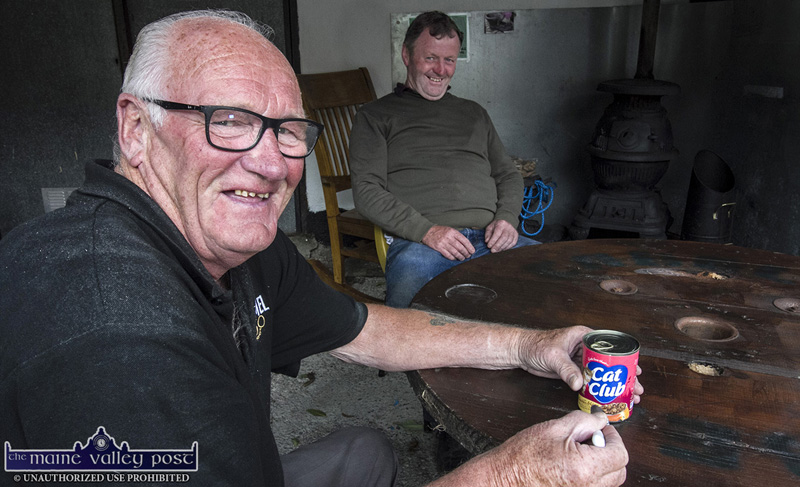 In the course of the rumour mill's rumblings over the past couple of months there was some surprise expressed as to why The Crown wasn't opening for business and coming out of the lock-down.
The surprise stemmed from the fact that the building houses one of the finest and best equipped kitchens in these parts.
Historic Building / Modern Facilities
However, today at 5pm the historic building and its modern facilities were revealed to the public for the first time since the lock-down was announced on March 15th.
Like every building of its equals and purpose, The Crown has been put through the ringer in terms of keeping both staff and customers healthy and safe in these uncertain times.
Food Provision Issues
As for meeting government guidelines and regulations on the food provision issues, the management has also launched its new 'Hungry Eyes Restaurant – at The Crown' and momentarily unmasked its new restaurant Chef / manager, Elaine Flynn.
"It has been a long time since March and with all the regulations its like opening a business for the first time," said manager, Thomas Mann.
Missed Customers and Friends
"We have followed the regulations to the letter of the law and we have passed all the inspections and have even tightened up on things that came to our attention to make sure all is in order ahead of our opening time this evening," said Thomas.
"To be honest with you we're looking forward to getting back to work and to the company of our regulars.
"We missed that sense of community and friendship – as anyone who works in this business would.
"And we are excited about the launch of the new restaurant here and Elaine is a seriously talented chef – so it's all go from here,"  he said.
Full Menu at The Half Barrel
Further up and on the same side of Main Street, at No. 131, the hinges on the doors of The Half Barrel were re-awoken and stretched after their five-month hibernation.
Furniture re-arrangement and greatly extended and suitably distanced facilities out the back, hand sanitisers and an ample supply of masks the most striking features of the new normal.
Cat Food and a Big Spoon
Hosts, Kathleen and Paddy were joined by Pa Riordan – who insisted in posing with a tin of cat food and a big spoon.
All were involved in the serious business of checking that all was well ahead of their 11am opening this morning.
Please be Patient
"We're delighted to announce that we are back after five and a half months closed," said Kathleen in a post ahead of this morning's momentous occasion.
"We're opening at 11am and a full menu is available. Social distance guidelines are in place. Please be patient while we all adjust to these new measures. We are looking forward to seeing you all again," she said.
Word has reached Castleisland also that Kerry's most famous publican (probably) Danny Healy Rae, TD has also returned to the fray and opened his doors in Kilgarvan.
Good luck to them all.
You can contact The Maine Valley Post on…Anyone in The Maine Valley Post catchment area who would like to send us news and captioned photographs for inclusion can send them to: jreidy@mainevalleypost.com 
Queries about advertising and any other matters regarding The Maine Valley Post can also be sent to that address or just ring: 087 23 59 467.