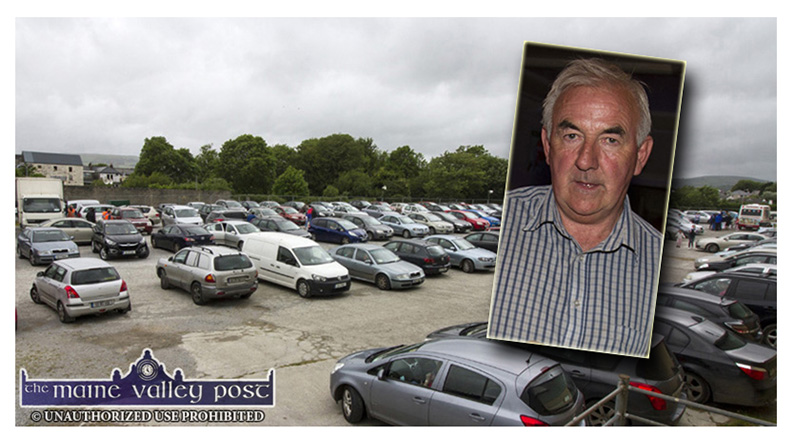 The concept of Drive-In-Bingo may not have been conceived in Castleisland but it is being well fostered and reared here.
I got an Email from a woman in Galway a few weeks ago looking for Cllr. Charlie Farrelly's telephone number and wondering if he'd mind advising her club committee on how to go about organising such an event.
Advice on Drive-In-Bingo
Apparently she wasn't the only one and the genial county councillor has been busily dispensing advice to all corners of the county and country since the start of the summer.
Now, back to the mart yard and Sunday afternoon: Castleisland's third Drive-In-Bingo of the 2020 Covid-19 era will be held in a strict health regulated environment on Sunday afternoon from 2:30pm.
Arena Opening at 12:30pm
The advice from the organisers is that the yard will be open and volunteer patrolled from 12:30pm and they are asking patrons to get there as early as possible so that all can be settled for the off at the appointed time.
This session will have a total prize-fund of €4,000 with a €1,000 jackpot up for grabs.
The proceeds of the day will be split between Castleisland Day Care Centre and the Kerry Red Cross.
Break-Time Cheque Presentations
At the half-time break a presentation of cheques will take place when representatives of two charities: St. Mary of the Angels and Comfort for Chemo  will be presented with sums totaling €3,020 each.
Community Benefiting Defibrillators
There was another positive manifestation of the Drive-In-Bingo fund-raising success this week when the Castleisland First Responders fixed a defibrillator to the wall of the old library for the benefit of the community.
There are now two public utility defibrillators in town with the other one at Jackie Reidy's Menswear / Newsagents and there's another planned for the wall of the Market House to cater for any emergency at the bottom of the town.
There are also units in most of the local schools, sports clubs and community centres in this and neighbouring parishes with a count of almost 20 units in all throughout the areas.