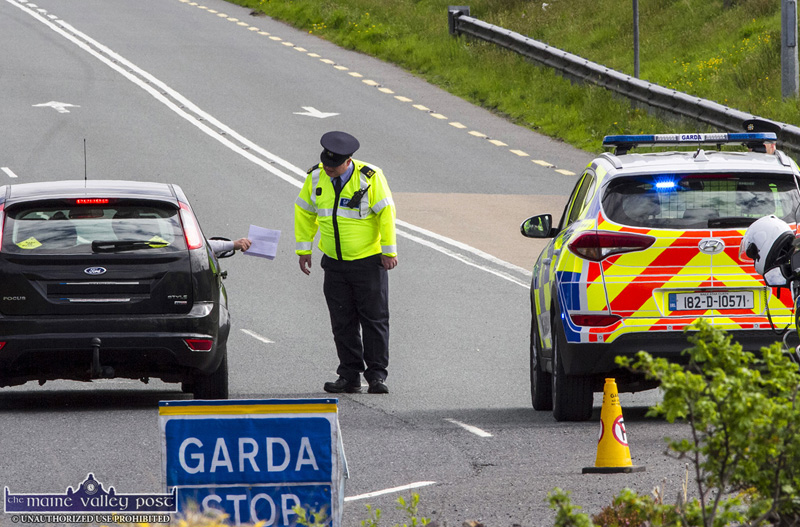 News breaking on Drivetime on RTÉ Radio One this evening has it that Gardai attached to the station here in Castleisland are being 'stood down' as a result of contacts made with colleagues from other counties.
Kerry based reporter, Anne Lucey informed programme co-anchor, Sarah McInerney that the members of the force were being monitored for the Covid-19 virus as a result of the contacts made.
Ms. Lucey also suggested that the dawn to dusk roadblocks around Castleisland or elsewhere will not be impacted by this development.
Heightening Sense Of Concern
This is the latest in a heightening sense of concern over the incidents of Covid-19 in the Castleisland area over the past week in particular which has resulted in some of the town's public houses closing their doors again.
Castleisland's 'new build' Garda station was opened in 2011 and it houses the county's roads traffic unit as well as scenes of crime facilities, a juvenile liaison office and others as well as the regular Castleisland units.
Occupying Roadblocks
Castleisland based gardai have been joining their colleagues throughout the country in occupying roadblocks since last week.
The most noticable of these is here on the now bypass diverted 'Gateway to Kerry' at Dooneen on the Limerick Road where traffic has dropped off noticably over the past week but is still a lot heavier that in the first lockdown last spring.
Stand-down Strictly Precautionary
However, the Tralee based Sgt. Tim O'Keeffe confirmed the 'stand down' but said that no members of the force attached to the station in Castleisland has tested positive and the action was taken in adherence with HSE guidelines and was strictly precautionary.

You can contact The Maine Valley Post on…Anyone in The Maine Valley Post catchment area who would like to send us news and captioned photographs for inclusion can send them to: jreidy@mainevalleypost.com
Queries about advertising and any other matters regarding The Maine Valley Post can also be sent to that address or just ring: 087 23 59 467.