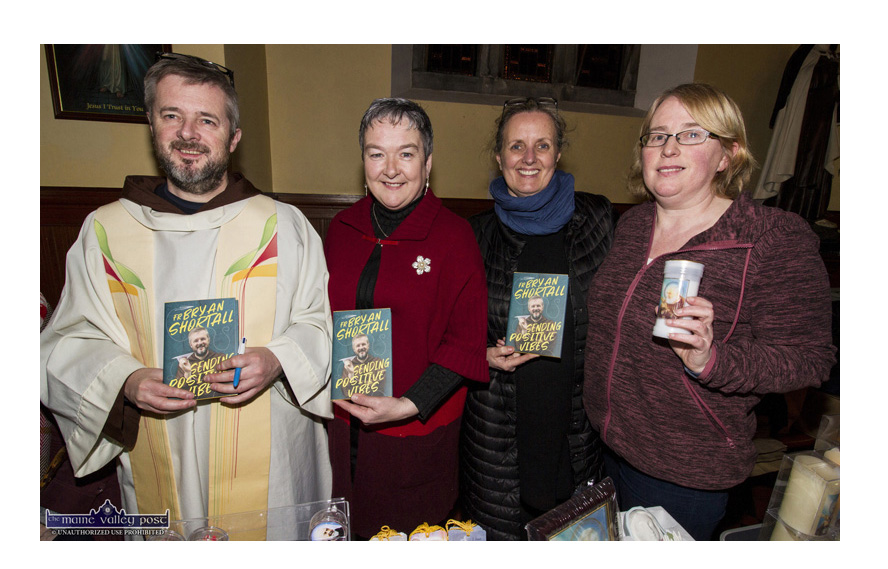 Two Kerry priests are to feature in a new television documentary about confessions, sin and redemption.
Fr. Mossie Brick, who is PP here in Castleisland and  Fr. Kevin McNamara, formerly of Killarney parish and now PP in Moyvane, will contribute to the programme titled The Confessors which will be screened this Monday night on RTÉ One at 9.35pm.
Guests in Castleisland
Fr. Bryan Shortall, who will also feature in tonight's documentary, and the aforementioned Fr. Kevin McNamara were guests of Ryan Tubridy on his Radio One programme this morning.
The two men of the cloth have also been guests in Castleisland of Fr. Mossie Brick at his Padre Pio devotion nights.
The Sins of Others
They are among a number of Irish priests who discuss some of the sins they have heard that have stayed with them. They also discuss why they have stayed with the church despite the problems it has encountered.
Through the prism of the confession box, the priests will open up about what it's like to hear the sins of others.
The programme makers ask them why they became priests, why they remain priests, their reflections on the church and its problems and how they are managing during the Covid-19 pandemic with online services replacing congregations.
Older Than Ireland  
The Confessors is produced by Atom Films which was the production company behind the Older Than Ireland documentary and the highly rated Abbeyfealegood which focused on the lives and times of the many barbers and hairdressers in Abbeyfeale.

You can contact The Maine Valley Post on…Anyone in The Maine Valley Post catchment area who would like to send us news and captioned photographs for inclusion can send them to: jreidy@mainevalleypost.com
Queries about advertising and any other matters regarding The Maine Valley Post can also be sent to that address or just ring: 087 23 59 467.