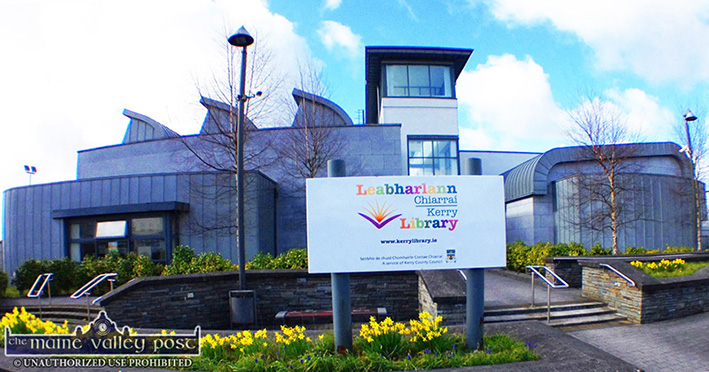 Kerry County Council's senior management team met to consider the government's announcement that the country is moving to the Level 5 category of COVID-19 restrictions at midnight tonight.
The following is a broad layout of the implications for the services which the council provides to the people of Kerry.
List Of Essential Services
In accordance with the Government's list of essential services, council services will continue to be provided to the public including housing construction, housing maintenance, fire and water services, environmental, street cleaning and waste services, public conveniences, planning services, roadworks and road repairs and maintenance, greenway projects and other services, having close regard to the prevailing public health guidelines.
Parks, Beaches, Playgrounds Stay Open 
Public parks, beaches and playgrounds remain open and the advice remains to observe the Government guidance on travel limits of 5km, social distancing and hand hygiene.
In the interests of public health, Kerry County Council is strongly recommending that members of the public avoid visiting council buildings and public counters where possible and that they engage with staff by phone, email and online in the first instance.
List of Contacts
A full list of contact details for all council services and supports is available on www.kerrycoco.ie
Main number: 066 71 83500; Planning: 066 71 83582; Housing: 066 71 83862; Motor Tax: 066 7122300
Business Support Helpline
The Kerry Community Response Forum continues to provide support and advice on its freephone number, 1800 807 009.
Kerry County Council continues to provide advice and assistance to businesses through a Business Support Helpline on 1800 807 102
Adhere To Public Health Advice 
The council is appealing to everyone in the county to play their part and adhere strictly to the public health advice and new restrictions as part of the effort to curb the spread of the corona-virus.
The following amenities are closed to the public: Kerry County Museum; Tralee Bay Wetlands Centre; Blennerville Windmill; Killarney Sports and Leisure Centre and Tralee Sports and Leisure Centre; Libraries are closed to public access but are providing extensive online services.

You can contact The Maine Valley Post on…Anyone in The Maine Valley Post catchment area who would like to send us news and captioned photographs for inclusion can send them to: jreidy@mainevalleypost.com
Queries about advertising and any other matters regarding The Maine Valley Post can also be sent to that address or just ring: 087 23 59 467.