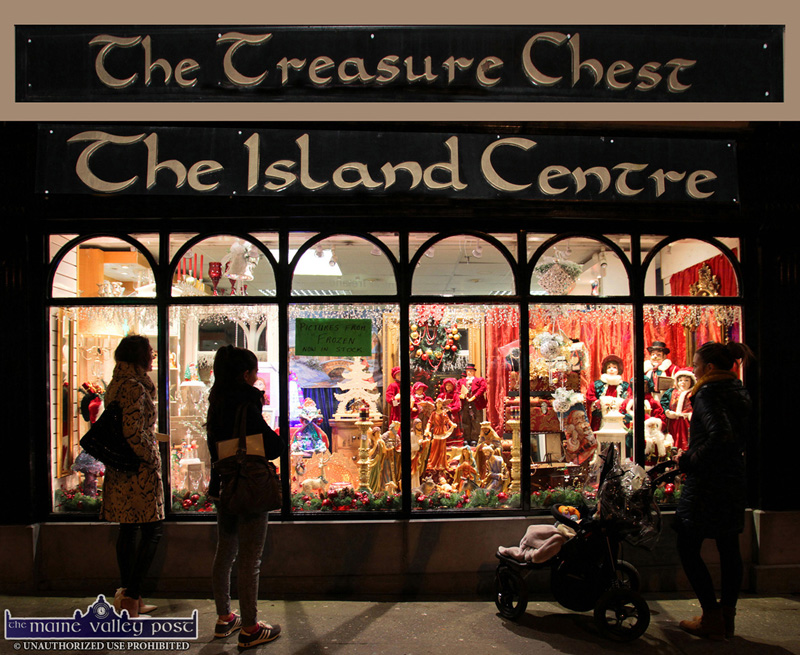 For shops and stores around the world today there's a new reality in being open and that in itself is open to interpretation with many implications.
How to open your shop with health and safety as your uppermost priority is the new guideline to which traders must adhere.
The Treasure Chest in The Island Centre on Castleisland's Main Street is open for business but in an on-line and behind closed doors capacity.
Callers to the shop is for collection purposes only and with stringent hygiene measures in place and being enforced.
Heartbroken for Customers
Manager Margaret O'Connor finds it heartbreaking to have to tell customers that they can't come in and browse through the inviting and unique gift and Christmas collection now in stock as they have done over the years.
However she reminds people that they can pick out gifts from the shop's Facebook page and they can collect it or have it delivered within the five kilometer limits or through An Post.
Doing Our Very Best For People
"It's very hard on people who want to get their Christmas presents sorted now as we don't know what's going to happen tomorrow or next week.
"We'll do our very best to facilitate everyone who contacts the shop and we'll get stuff out to people whenever we can.
"We stock a range of unique gifts from tea sets to wall hangings, candle holders, paintings and pottery and items you won't find anywhere else," Margaret continued.
Opened in April 1995
The Treasure Chest opened its doors on April 19th. 1995 in The Island Centre on Main Street.
The business quickly expanded and, over the years,  extended to adjacent units which it occupies today.
"Thanks to all our loyal customers – not just in Castleisland but from all the surrounding parishes –  we are here trading under strange circumstances – but trading in this, our 25th year.
"It has always been very important to us here in The Treasure Chest to get that vital blend of customer service, quality and price just right for our customers.
Quarter of A Century Behind Us
"And we have that quarter of a century of customer feedback and experience behind us and I'd like to think that we know what people want when they honour us with their trust and shop with us,"
People want value for their money and rightly so. Even so, quality is also very important to them, as they say 'you get what you pay for.'
Quality Is Not Expensive It's Priceless
"We get great pleasure in helping customers to choose, maybe a piece of furniture or a picture for their home, and seeing them happy knowing they have a one-off piece that won't be seen elsewhere and that makes our job very rewarding."
"All at The Treasure Chest would like to take this opportunity to thank our customers for their continued support and we look forward to serving you into the future and assure you of our best attention at all times – in spite of the times," said Margaret concluding with a nugget of wisdom: Quality is not expensive it's priceless.
Contact and Find The Treasure Chest
You'll find The Treasure Chest from Nos 49 to 51 in the Chapel Quarter area of Main Street, Castleisland and on: 066 71 4 2088.
And find out everything you need to with a click on the link here: https://www.facebook.com/treasurechestcastleisland/

You can contact The Maine Valley Post on…Anyone in The Maine Valley Post catchment area who would like to send us news and captioned photographs for inclusion can send them to: jreidy@mainevalleypost.com
Queries about advertising and any other matters regarding The Maine Valley Post can also be sent to that address or just ring: 087 23 59 467.