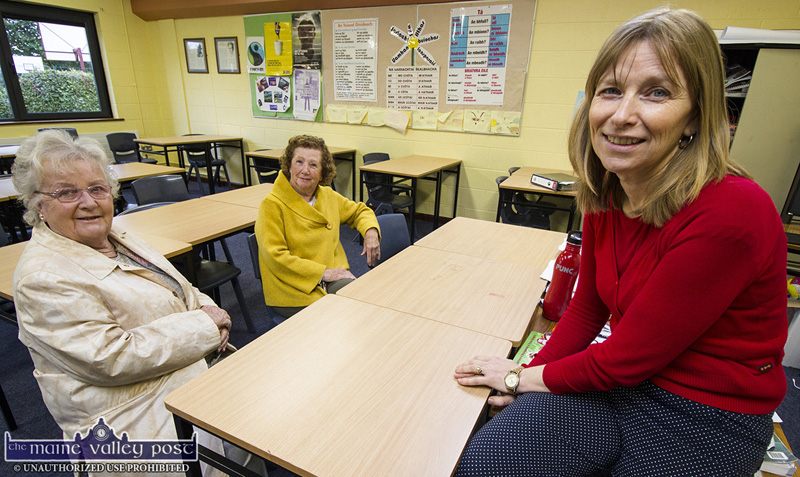 Castleisland Tidy Towns committee members are glad to report that, in spite of lock-downs and all that goes with them, they managed to keep the show on the road to a certain degree.
"We were lucky that we had applied for two grants from Kerry Co. Council for 2019-2020 and would like to acknowledge receiving an grant of €1,000 from the Community Support Fund.
"This went towards the purchase of a lawnmower and a brush cutter and €400 from the Community Environment Action Fund which went towards funding two of three new biodiversity information boards which have just gone up on the River Walk," said Mary Walsh while providing the update on the group's activity.
Keeping the Flag Flying
"Our volunteers kept the flag flying during the summer and all the approach roads and streets were planted to give a much needed boost to the town.
"The Adopt a Road volunteers didn't let Covid stop them from keeping the roads neat and clean and the Council workers were very helpful throughout.
"We were lucky that our three C E workers, Diarmuid, Paudie and Mike were back in time to water the flower containers, cut and maintain the River Walk and St. Stephen's Graveyard and the other areas that need cutting along with weed the streets and some litter control.
Council Support Acknowledged
"We continued to liaise with the local Council office and would like to acknowledge their willingness to help us whenever we asked for help.
"Street cleaning, brushing channels and footpaths and much work that the volunteers couldn't get around to were covered by the Co. Council workers.
"We also liaise with Castleisland Chamber Alliance who are good to take ideas on board and help with many of them.
Plans with Community College
"We were unable to carry out a lot of projects during the year especially ones that we had planned with Castleisland Community College. However, the new bilingual biodiversity signs were put in place.
"We would like to thank all who helped us in any way during the year. We will continue to work as best we can with the everyone's help and co-operation and hope that we will be in a position to enter the Tidy Towns competition in 2021," said Mary.

You can contact The Maine Valley Post on…Anyone in The Maine Valley Post catchment area who would like to send us news and captioned photographs for inclusion can send them to: jreidy@mainevalleypost.com
Queries about advertising and any other matters regarding The Maine Valley Post can also be sent to that address or just ring: 087 23 59 467.