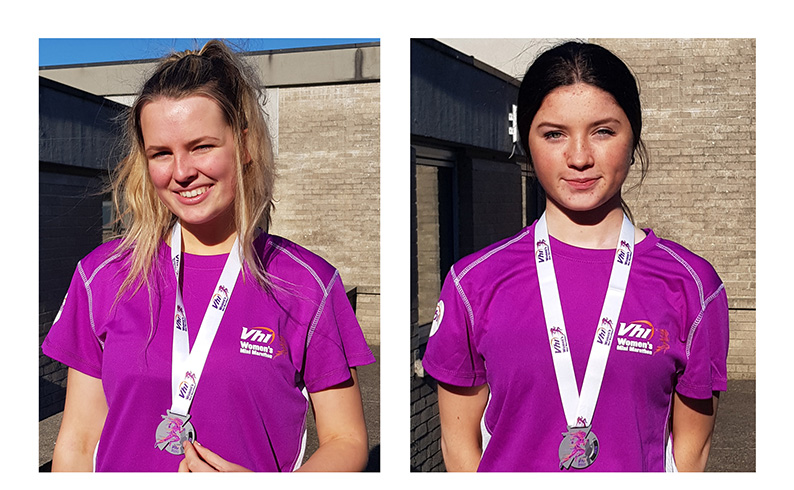 This week the Transition Year students in Presentation Secondary School Castleisland are celebrating being chosen by the VHI to receive a €100 award for their participation in this year's virtual mini-marathon event.
Final Stage at An Ríocht
"Over five days and five classes, the ambitious group of 27 accumulated 10k running distance and completed the final stage of the mini-marathon in Castleisland's fantastic sporting facility, An Ríocht Athletic Club," said coach / teacher, Karen O'Connor.
A Team Effort
"Transition Year students Kelly Nix and Emma Buckley led the charge to the finish line, however the event was very much a team effort and each participant can be proud of their achievements.
"The group members identified Breast Cancer Ireland as their chosen charity and have succeeded in raising in excess of €250 for this most deserving cause.
"A representative from the charity will visit the school in the coming weeks," said Ms. O'Connor.

You can contact The Maine Valley Post on…Anyone in The Maine Valley Post catchment area who would like to send us news and captioned photographs for inclusion can send them to: jreidy@mainevalleypost.com
Queries about advertising and any other matters regarding The Maine Valley Post can also be sent to that address or just ring: 087 23 59 467.